Program in a Bag – Rainbows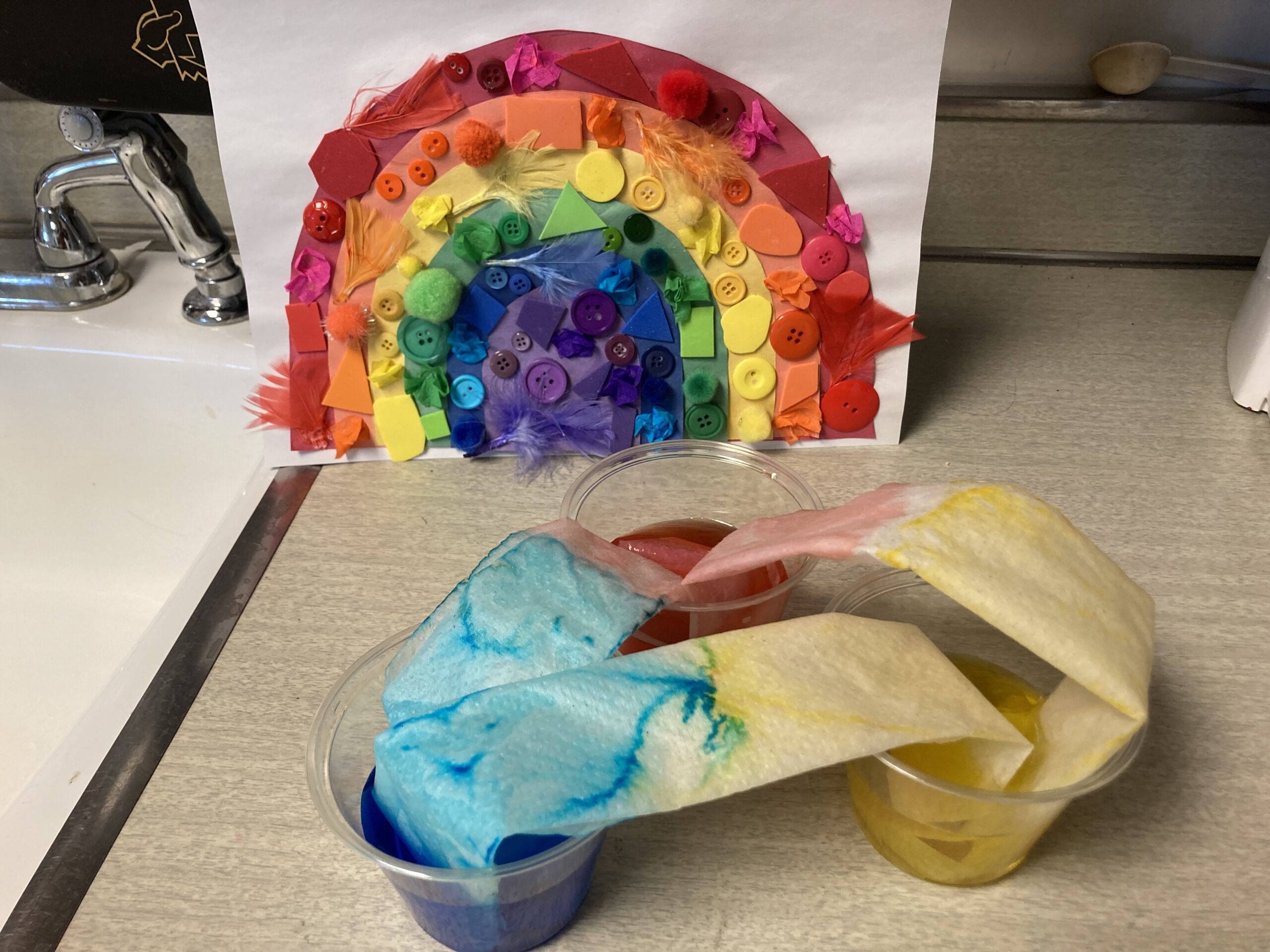 Pick up a bag for the month of March all about rainbows. Keep your eyes open for a real rainbow in the sky this rainy month and make a couple rainbows of your own! The bag will have materials to make a beautiful rainbow collage. Then, try a little science and color mixing with the walking rainbow experiment.
Pick up begins Wednesday, March 2.