Learning to read pays off big in school and life. Make every book count.
Reading books to children at an early age gives them a jump start on learning how to read. Studies indicate early literacy is positive preparation for school, too.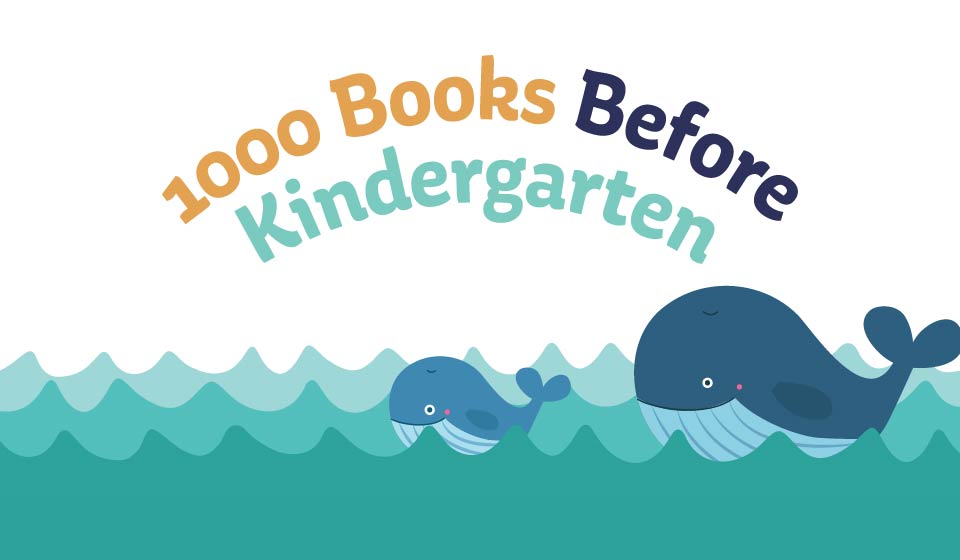 Children's author Mem Fox once said, "If every parent and every adult caring for a child read aloud a minimum of three stories a day to the children in their lives, we could probably wipe out illiteracy within one generation."
With "1,000 Books by Kindergarten," Elkhart Public Library wants to do exactly that. The early literacy initiative encourages parents and is part of the library's strategic plan. Every child should be ready to read and succeed by Grade 3.
That Grade 3 goal goes with state educators' goals and standardized literacy testing.
"It sends a strong message to parents that reading is important and that it can start at any age," says children's librarian Allison McLean. "Children are never too young to be read to."
Parents wanting to make sure their children are prepared to go to school should prioritize reading aloud.
"Reading together develops vocabulary and comprehension. It nurtures a love for reading. It motivates children to want to learn to read," McLean says. "Reading aloud to children is the best way to prepare them for school and for learning how to read."
<< Click here to read one parent's approach to 1,000 Books Before Kindergarten >>
Six-year-old Graham Steffen took part in the program, a continuation of what parents Laura and Wes already were committed to doing for their two boys.
"Graham's always liked reading," Laura Steffen says, "but just by reading to him, he (has been) able to retell stories. He will often incorporate the stories into when he's pretending."
Every day, she and her husband read one-on-one with each of the boys.
"Reading is just part of our daily routine," she adds, "so it's nice that we just get to spend time with them. …
"I'm always putting books on hold that I think they'll enjoy," she says. "I'm just looking forward to keep on reading together."
In Elkhart Public Library's 1,000 Books program, parents and children get incentives for every 100 books read. At the finish line, children completing the program will receive more rewards – including a free book and a certificate of completion – to take home.
"Children need books of their own to have easy access to reading, and we are glad this program is one way to get those into their homes," McLean says. "We make a big deal of their accomplishments. … I love making reading a fun and positive experience for families."
Families can sign up at any of the five Elkhart Public Library locations or with the form on this page. For record keeping, kids get to fill in friendly sea creatures in a booklet and growth chart.
You can also keep track inside of the Beanstack app. You can sign up for our 1,000 Books program on Beanstack here.
"I hope to see more and more families participate. We want to continue expanding the program," McLean says. "We want to reach families who might not be coming to the library right now."