Take a walk, read a book at Wellfield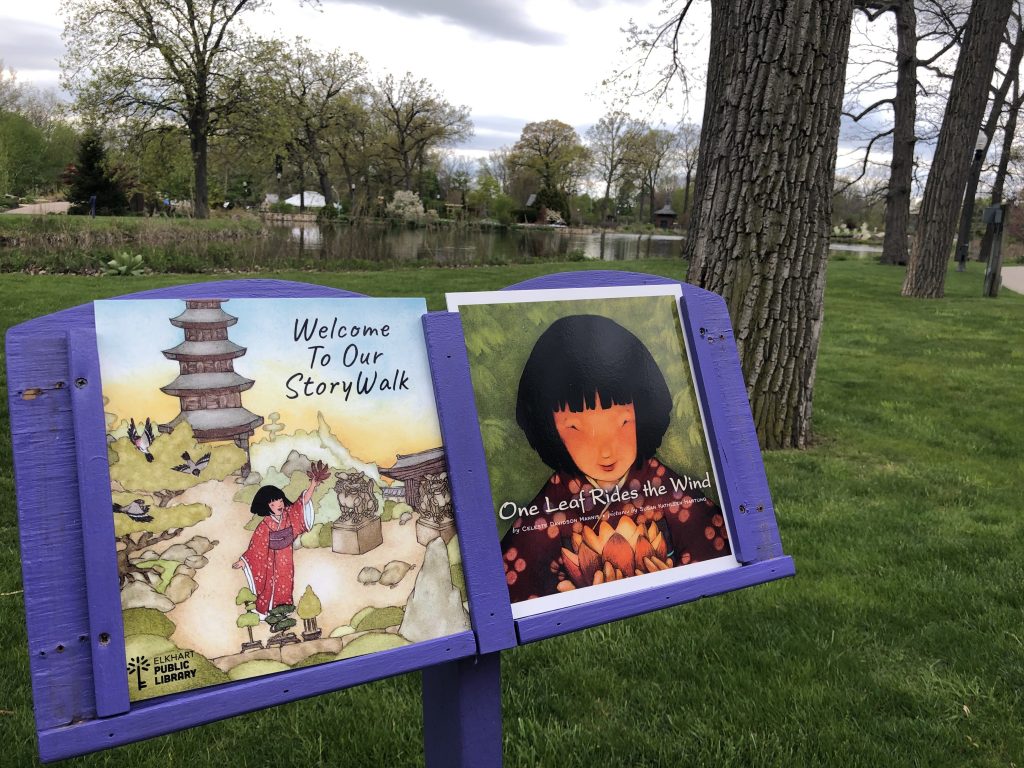 Visitors to the Wellfield Botantic Gardens can enjoy the beautiful flora and get a great story with Story Walk.
The ongoing program pieces out a children's book onto stands around the gardens where visitors can walk up and read them as they make their way around the grounds.
The current book is "One Leaf Rides the Wind" by Celeste Davidson Mannis.
According to Wellfield Gardens Visitors Cottage Manager Nina Cunningham, the program has been a successful partnership between the library and the gardens.
"It's been really successful, the way that we've been able to measure that is that the books we order for the shop have sold out," she says.
She noted that the books have been re-ordered and that the books from Story Walk; "Goodbye Autumn, Hello Winter" by Kenard Pak, "Water Can Be.." by Laura Purdie Salas, "Best in Snow" by April Pulley Sayre, "Kite Day: A Bear and Mole Story" by Will Hillenbrand, "My Garden" by Kevin Henkes and "Shh! We Have a Plan" by Chris Haughton are all available for purchase at the Visitors Cottage.
"We've really enjoyed the collaboration with the library," says Cunningham. "I feel like we've really taken it to the next level with the storyboards."
Wellfield and EPL have also worked to provide a pass that is available for checkout at the library to cardholders, to allow a free alternative for people that want to visit the gardens.
The library and Wellfield have also worked together on the summertime Stories in the Gardens program and the Little Sprouts program during the winter months.
Wellfield Gardens is a non-profit created with help from the Elkhart Rotary Club on land leased from the City of Elkhart. The 36-acre site comprised of 25 themed gardens, event space and more. For more information visit their website.