Online resources – all day, every day
Elkhart Public Library offers free access to these information providers. Some sites require a library card number, and some (marked with *) are available only inside an Elkhart Public Library location. Resources marked INSPIRE are part of Indiana's statewide virtual library.
Have questions? Check out our collection of web tutorials. Can't find what you need? Our reference librarians will help you find the right info source. Just email, call 574-522-5669, or stop by the desk on the second floor downtown.
A full, alphabetical list of resources is available here.
And, looking for student resources? Check out our ecard page.
Books and Entertainment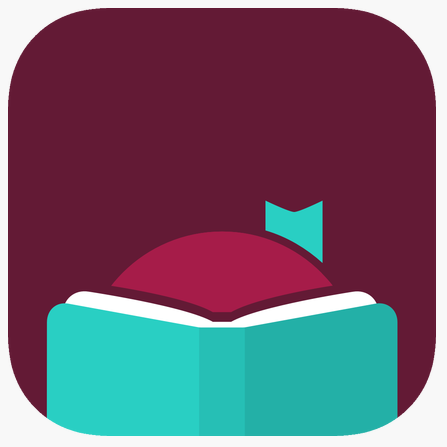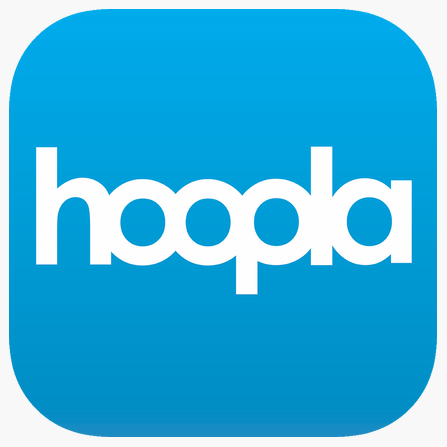 Contemporary Authors (INSPIRE) – Current biographical and bibliographical data on more than 120,000 modern writers
LitFinder (INSPIRE) – Thousands of poems, short stories, essays, plays and biographies from around the world
NoveList Plus – Find titles and get suggestions on your next great read
Business, Finance and Investment
AtoZ databases – Comprehensive tools for business analysis, marketing, and employment … whether you're looking to hire or get hired
Business Source Complete (INSPIRE) – News articles from business journals
Corporate ResourceNet (INSPIRE) – Full text from general business publications and trade journals
First Research – Comprehensive guide to hundreds of industry segments, allowing national and global information to be used in addressing target market opportunities and challenges. Includes daily reports and engagement possibilities
Gale Directory Library – Directories for public and private companies, publishers and media, associations and brands
Gale Virtual Reference Library – Reference and research materials in print and audio
Lynda Library – Individual, resident account holders with Elkhart Public Library can access self-paced, online learning courses to build business, computer and creative skills
Regional Business News (INSPIRE) – Articles from regional publications and detailed profiles of the world's 5,000 largest companies
Small Business Resource Center – Start, finance and manage your new business with these how-tos
Value Line (inside the library or anywhere) – Value Line Investment Survey and small and mid-cap reports, as well as PDF of current issue and individual ratings
Weiss Financial Ratings – Unbiased ratings of banks, credit unions, insurance companies, and stocks and mutual funds
Cars and Other Products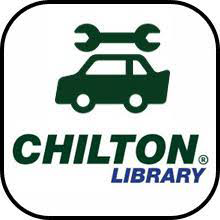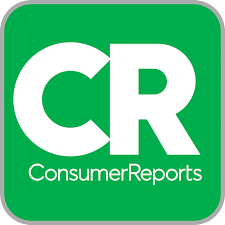 Early Literacy and Children's Books
Encyclopedias
Britannica – The oldest English-language encyclopedia, available with appropriate age levels
Funk and Wagnalls (INSPIRE) – More than 25,000 entries
Genealogy and Local History
Ancestry.com Library Edition * – U.S. Census data from 1790-1940, Social Security death index, United Kingdom census collection, city directories, military records and more
Family Search – A product of the Church of Jesus Christ of Latter-day Saints, searchable database of Ancestral File, Pedigree Resource, International Genealogical Index, and government and vital records
Geni Family Tree * – Powerful tool to grow a family tree
Heritage Quest (inside the library or anywhere) – U.S. Census data from 1790-1940, including images and every-name indexes, Native American information, local history and city directories from across the United States, Revolutionary War and Bounty Land records, Freedman's Bank records, Periodical Source Index Archive, and congressional records
Indiana History – Source documents pertaining to state history, including personal memoirs and speeches, travel guides, pamphlets, sermons, songs, legal documents and children's books
Elkhart History – Archived news from The Elkhart Truth, with references to books and other materials in the library collection
NewspaperArchive – News, sports, birth announcements and obituaries from newspapers around the world
Local Obituaries – Death notices and obituaries from local newspapers dating from 1921-present
Health and Medical
NEW – BrainHQ – Get your brain in shape with clinically proven exercises to help you think faster, focus better, remember more, and enjoy life.
Health and Wellness (INSPIRE) – Articles and multimedia reports from leading journals, as well as coverage of alternative medical practices
Health Source: Consumer (INSPIRE) – Consumer information on medical and food science, nutrition, childcare, sports medicine, and general health
Health Source: Nursing Academic (INSPIRE) – Scholarly journals on medical disciplines
Medline (INSPIRE) – Authoritative information on medicine, nursing, dentistry, veterinary medicine, and pre-clinical sciences
Nursing Resource Center (INSPIRE) – Information for students, including disease and condition overviews, anatomy, assessments, interventions and testing
Salem Press (inside the library or anywhere) – Magill's Medical Guide and books on genetics and inherited conditions
How To – Hobbies, Home, Arts and Crafts
ArtistWorks – Music and art self-paced lessons, taught by award-winning performers and professors
AtoZ World Food – Food culture, etiquette and recipes from around the world
Hobbies and Crafts References (INSPIRE) – Articles, how-to instructions and ideas from national publications
Home Improvement Reference Center (INSPIRE) – User-friendly videos and articles from DIY publications
Jobs and Career
AtoZ databases – Comprehensive tools for business analysis, marketing, and employment … whether you're looking to hire or get hired
Brainfuse – Live tutors, skills builders, writing lab, and answers in the chat
Driving Tests – Work toward your CDL and find other Bureau of Motor Vehicles tests and handbooks
GCF Learn Free – Tutorials to build 21st Century job skills, such as operating systems, basic office programs and social media
Lynda Library – Individual, resident account holders with Elkhart Public Library can access self-paced, online learning courses to build business, computer and creative skills
Testing and Education Resource Center (INSPIRE) – Practice tests for hundreds of exams, including SAT, ACT, ASVAB, HSE/TASC, as well as scholarship information and resume builder
Language and Travel
Country Reports – Travel information for countries around the world and individual U.S. states
Informe – Spanish-language magazines

Pronunciator – Learn 80 languages with multimedia tools, participate in live weekly conversation classes, and prep for citizenship tests (en español  también)
Read It (INSPIRE) – History, culture, literature and science reading for English-language learners
Rosetta Stone – Beginner courses in more than 30 languages
Legal
Gale Legal Forms – Wills, power of attorney, corporation filings, landlord-tenant and real estate forms, contract, bankruptcy, bills of sale and more, with definitions and downloads of Indiana forms
Westlaw * – (available only inside the library) – Indiana and federal sources, with annotated code, administrative rules, and law encyclopedia
News and History
Biography in Context – Profiles and biographical information on famous authors, scientists, business people, entertainers and politicians
Congressional Digest – Independent coverage of issues before
Elkhart History – Archived news from The Elkhart Truth, with references to books and other materials in the library collection
Military and Intelligence Database – Journals, reports and magazines on past and current military and foreign affairs
NewspaperArchive – News, sports, birth announcements and obituaries from newspapers around the world
Newspaper Source (INSPIRE) – Cover-to-cover full text of 360 regional, national and international papers, along with transcripts of television and radio news providers
PressReader – Same-day issues of publications from around the world, just as they appear in print
rbDigital – Full-color, interactive magazines with no holds, no limits on checkouts, and no returns
Salem Press (inside the library or anywhere) – History resources, particularly on weapons and warfare and milestone documents in U.S. history
TOPICsearch (INSPIRE) – Text on current political, economic and scientific events, as well as current poll information
Professional Development
Library Information Science and Technology Abstracts – Indexes roughly 575 core journals, 50 priority journals, and 115 selective journals, covering librarianship, classification, cataloging, bibliometrics, online information retrieval, and information management
MAS Ultra School Edition (INSPIRE) – Nearly 500 high-school level magazines covering sciences, history, careers and more, with source documents, images and reading-level indicators
MasterFile (INSPIRE) -Magazines, reference books, and primary source documents for virtually every subject area
Professional Development Collection (INSPIRE) – Specialized collection for educators, librarians, and educational researchers, including titles like Booklist, Education Digest, Reading Teacher and High School Journal
Reference
Educational Resource Information Center (INSPIRE) – Access to more than 1.3 million records on educational literature and resources
Gale Virtual Reference Library – Reference and research books on a variety of topics, with the ability to download, email and print excerpts
GreenFILE (INSPIRE) – Scholarly research and government information on all aspects of human impact on the environment, including pollution, sustainable agriculture, renewable energy and recycling
Reference Shelf (inside the library or anywhere) – Extensive, unbiased explorations on topics in modern society
WorldCat – Search library collections from around the world