Rocking the roof – free curbside concerts are back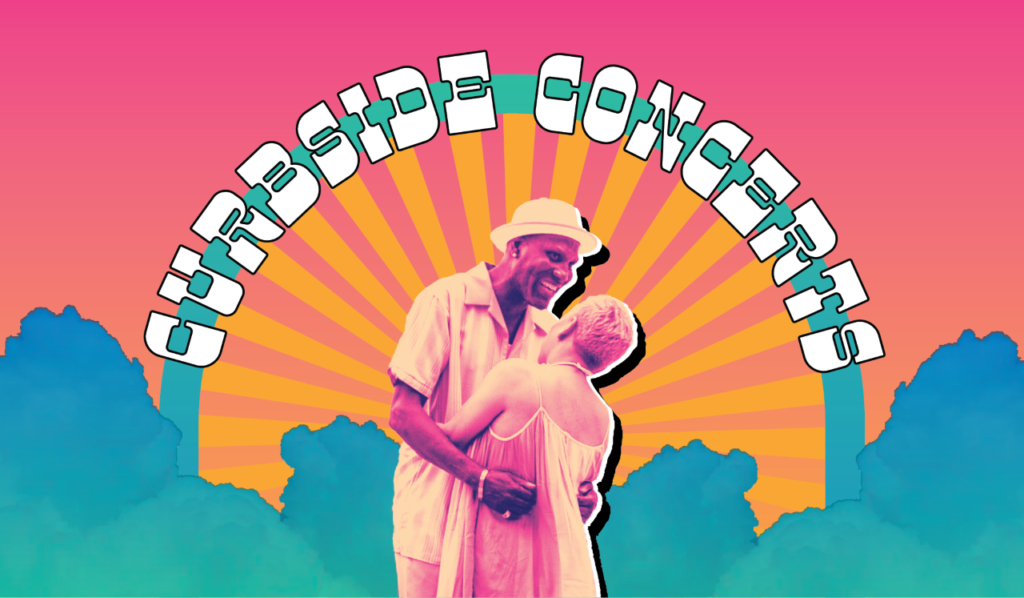 Our fall series of Curbside Concerts offers up a variety of music styles, fresh faces, and great friends.
The rooftop lights back up Friday, Aug. 25, when the Paul Erdman Trio takes the stage. Hotdogeddy's will be on hand with his wiener-full selection, and the beverage tent will up and running.
But that's just the start of our four-week run. Wait … only four weeks? Yeah, we found out last fall when Abbie Thomas put on a winter coat for her second set that late-late September might just be a little too chilly for a good time outside.
The Curbside Concerts schedule – all Fridays, all 7 p.m. start times, all powered by AEP and "Well Crafted" with the support of the Elkhart County Convention and Visitors Bureau:
• Aug. 25 – Paul Erdman Trio
• Sept. 1 – Quite Frank Lee
• Sept. 8 – SPACESHIPS with special guest SHAM
• Sept. 15 – Rica Obsesion with special guests Los Ortega and Grupo Renacer
The musicians
Paul Erdman opens our series Aug. 25 and brings his Midwestern mash-up of country, blues and rock.
Making their first appearance on the roof, Quite Frank Lee joins us Sept. 8. They play everything from Del Shannon and Paul Simon to Ryan Adams and The Civil Wars, with some originals thrown in.
We've invited a couple of South Bend's best bands for the Sept. 8 show. In this doubleheader, SPACESHIPS offers up a post-gaze / dream metal sound, while SHAM gives off vibes as the wig-headed merchild of Nirvana & the B-52s.
Rica Obsesion from Chicago – an Elkhart Jazz Fest main stage favorite – will take the stage at 10 p.m. Friday, Sept. 15, to cap a night of tremendous Latin music. Grupo Renacer will open at 7 p.m., followed by Los Ortega at about 8:15. Come ready to dance and celebrate.
The food and the other things to know
As always, these concerts are free. Bands play on our roof, so bring camp chairs and watch from our parking lot. We sell beer, wine and soda – ask the bartenders, and they'll probably get you the library book you've been wanting, too.
And what about the food?
Hotdogeddy's will be selling Aug. 25 and Sept. 15. La Tropicana Ice Cream Shop will be here Sept. 15, too, selling food and treats.
That Guys Gourmet Ribs will be back Sept. 8 for the SPACESHIPS and SHAM night.
Our food vendor Sept. 1 will be Pinyo's Kitchen, the first time they'll be serving here at the library.
The library parking lot will be fenced and open to all ages (only the marked alcohol sale area is 21-and-over). Parking is available on the street or in nearby municipal lots. Musicians may bring merch to sell, and the library accepts cash and card.
In the event of rain, we move the music indoors to the library atrium. Doors will open at 6:30, and the bar will be available inside.