Jazz fest delivered fantastic high notes at ill-fated Midway Motor Lodge
On the first weekend of the first Elkhart Jazz Festival, the sounds were unscripted and unbounded. The good times rolled inside the Midway Motor Lodge, which met the lofty expectations of event organizers and, perhaps, an entire city.
The rollicking scene of 1988 was repeated for a handful of years to follow. But the famous poolside jam, the endless impromptu sessions in the Irish pub, and the sounds from at least two other stages inside the sprawling complex would be silenced by the time the festival celebrated its 10th anniversary.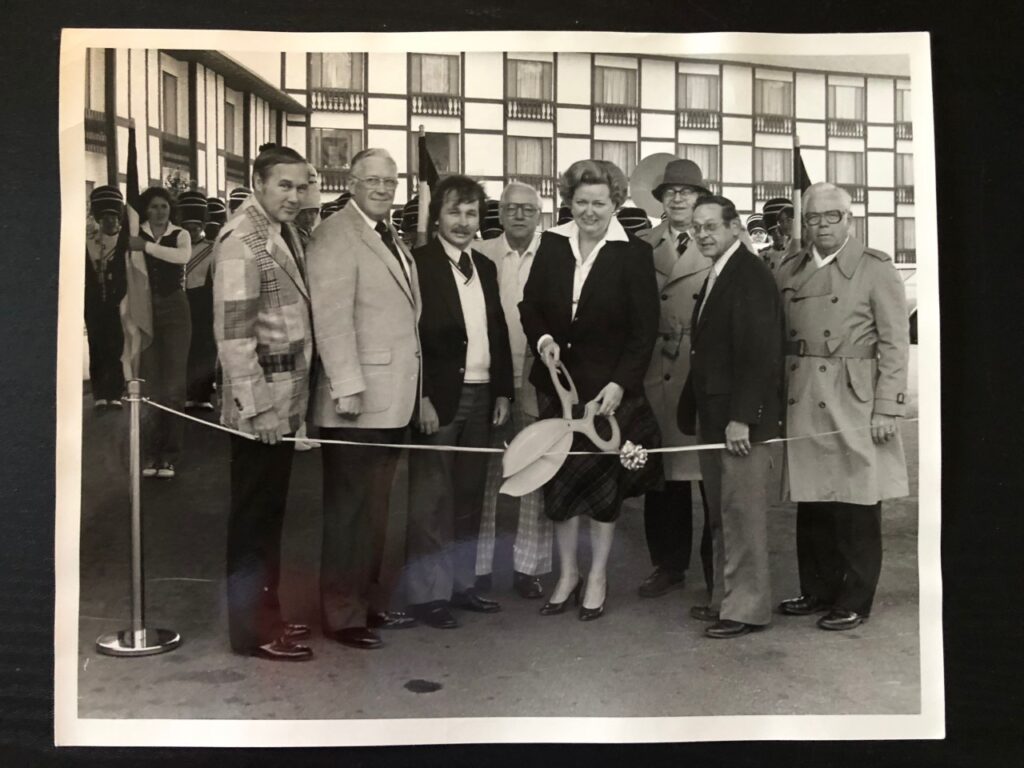 The Midway Motor Lodge cost a reported $5.5 million to build for its 1980 opening. The city of Elkhart spent nearly $1 million to acquire the site and demolish the structure less than 20 years later. Another million or more was reportedly spent to study and improve the block at the city's center.
The hotel became the visible cornerstone of what started as an impressive, visionary movement by community leaders. By its final day, in the words of The Elkhart Truth's Stephanie Gattman, it was "a blight on the downtown."
'Superblock' develops
As the Midway Motor Lodge was opening its doors in July 1980, the nation was experiencing an economic decline brought on by lingering energy concerns. Still, The Truth's Steve Bibler reported positive movements locally.
Downtown Elkhart was changing again, but far from finished. In the 1970s, Bibler reported as many as 30 storefronts on Main were vacant, but "(f)or the first time in years," he wrote, "real estate brokers say there is a shortage of available properties in the downtown. But that's not stopping people with money and ideas."
A hotel and conference center was a critical piece in a "superblock plan" put together in 1969-70 by community and business leaders. Tom Dusthimer, Bill Miller, Paul Thomas and others oversaw the recruitment of the developer.
Bibler wrote on Oct. 20, 1980, "Seldom in the city's history have so many diverse groups worked together in the name of free enterprise. Rival bankers cooperated to put together the financing package so that a motel chain and restaurateur from Wisconsin would gamble on the downtown location."
The buzz about the hotel was significant. On the opening day, majority owner Terry Carrick said 40 conventions tentatively were booked and 15,000 restaurant reservations had been received.
"I don't think your town as a whole is in that bad a shape," Carrick said on July 22, 1980. "I think your economy is more diversified than most people give it credit for."
The Midway Motor Lodge in Elkhart was the 19th in the chain to open. It was the first, and perhaps only, to open in a location not adjacent to an interstate.
Best days to come
Due to construction delays, only about a third of the hotel's 180 or so rooms were ready for occupancy on day one. Just three paying guests were reported that first night, and rates were $37 for single and $45 for double, with a $3 increase for poolside rooms.
Arthur's Restaurant served its first meal three months later, but mechanical glitches caused problems throughout the complex.
"Electricians worked until 4:30 a.m. Friday to get the wiring in place," according to a Truth report Sept. 13, 1980, "but it was still dark in some areas. The air conditioning didn't work properly, however, and people in adjoining meeting rooms (St. Joseph, Tippecanoe and Wabash) alternated between being hot and cold all morning."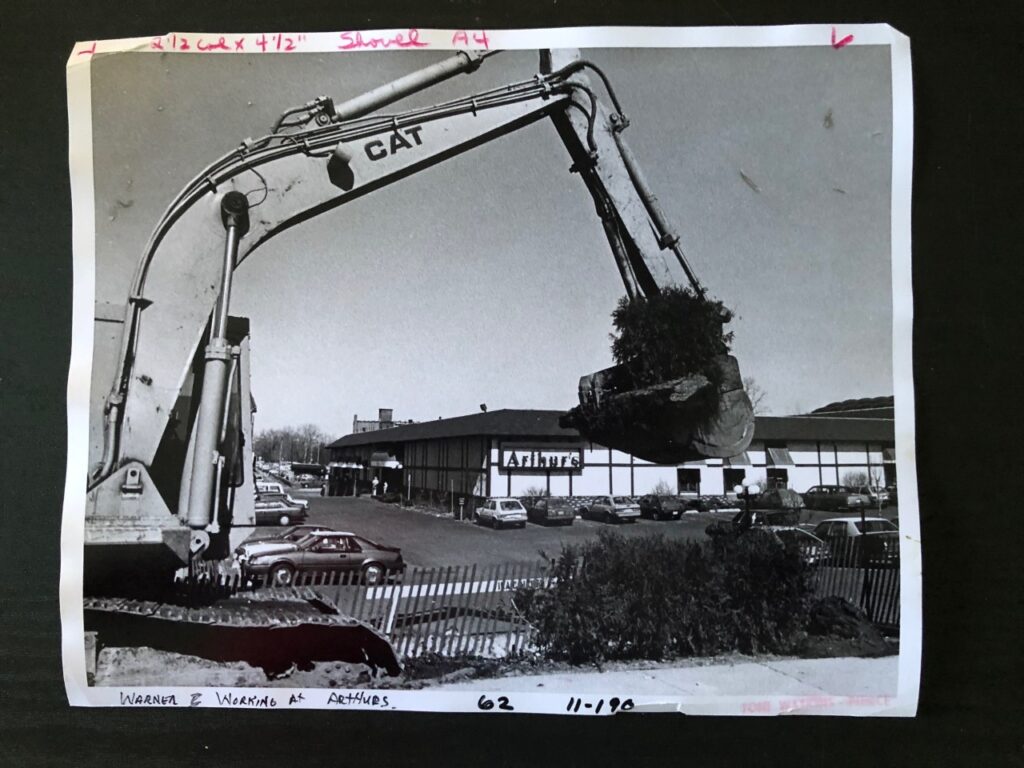 The building itself did not age well. By April 1987, as Mayor James Perron's plans for a Civic Plaza in front of the hotel were taking shape, Truth editorial page editor Larry Murphy analyzed the downtown scene.
"The aim has been, for years, to create for Elkhart a downtown center that would accommodate city activity," the editorial stated. "Some needs were partially met by construction of the Midway Motor Lodge with civic assistance. But it did not end up as the source of pride that had been hoped for."
The hotel was yet to realize its best days, though.
'They just had a blast'
In Elkhart Public Library's downtown meeting rooms in the fall of 1987, Phil Miller called together a group to chart a new music festival. The volunteer committee was "as free-form, spontaneous and exciting as a jazz jam session itself," according to the festival's 1988 program, with a goal "to put Elkhart on the map as a major jazz venue."
Miller had been an Air Force captain who trained F-15 pilots in Saudi Arabia. He came home to continue his father's business and fulfill his dreams.
Bill Miller died tragically March 30, 1987, at his Dunlap movie theater, killed by an employee. Bill "believed in downtown when others were writing it off," Elkhart Chamber director Keith Meade told The Truth two days later for a remembrance article.
He was a cornet player and won a national Mickey Rooney lookalike contest in 1937. That began his lifelong love of theater, and his commitment to community improvement came alongside quickly.
Through his father, Phil Miller recognized Elkhart's potential. "When I grew up here, there wasn't anything to do," the 1966 Elkhart High School class president said in a Nov. 29 "Joe Saint" nightlife column. "… My idea, in coming here, is to change that. I'm now in a position to do something about it. I would really like to do something that would foster the arts in a unified way. …
"A lot of good people are already working. We want to build on something we are naturally known for."
The first festival brought 60 musicians to town. The advertised highlight was a tribute to Count Basie, but the impromptu sessions at the Midway Motor Lodge stole the show.
Entertainment editor Marcia Fulmer, on the occasion of the festival's 20th anniversary, wrote: "The first lineup was primarily individual musicians, not entire bands. Putting these talents together in combinations that were new to them turned out to be one of the things the 'talent' liked – and still likes – most about the EJF."
She continued, "Another EJF 'plus,' not a part of most major festivals, was the opportunity for musicians and audiences to share a venue in relatively close proximity, an atmosphere (Phil) Miller referred to as 'a nightclub environment.' For this, the former Quality Hotel City Centre aka Midway Motor Lodge in the heart of downtown was ideal. Four stages were available in the hotel, from large to intimate and suitable for a wide variety of performers."
About 3,000 attended that first jazz festival in 1988. "They just had a blast," longtime talent organizer Van Young said in 2012. "We had a good time."
The first festival lost about 60 percent on its $50,000 investment. By year three, the festival turned a profit. A 2003 Purdue University study showed the event had an economic impact of $1.3 million for the community.
The Midway Motor Lodge didn't realize the same success.
Fading fast
On July 22, 1980, hotel owner Terry Carrick said, "Nobody can seriously ask how we are doing until we have all the rooms ready and the restaurant is open."
On May 17, 1990, The Truth reported the hotel's ownership filed for Chapter 11 bankruptcy "to prevent Midwest Commerce Bank from shutting down the operation."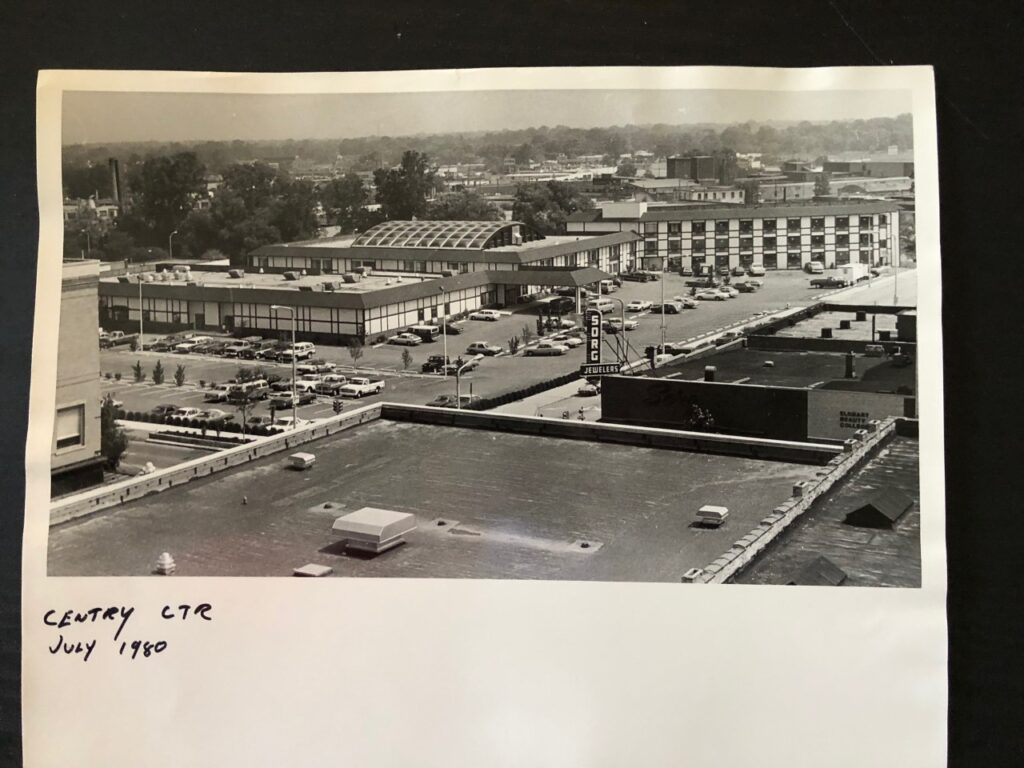 The bank claimed the hotel was more than $500,000 behind in mortgage payments, while owners countered the bank was not applying payments against the indebtedness. Midway's attorney said, "The business is sound. The customers that have booked business are protected. The operations are going to continue."
The court filing showed assets of $4.3 million and debts of $5.5 million.
In court three weeks later, Carrick "blamed the money problems the Midway Motor Lodge and Arthur's Restaurant suffered on the drop in occupancy rate. That was due to the loss of commuter air service between Elkhart and Chicago O'Hare Airport," The Truth's Barb Dodson reported.
Still, occupancy had been falling at a 10-percent clip for years, and in 1990 was only 35 percent. The hotel's employee count was down to 35 or 40, when 200 were claimed 10 years before.
A receiver was named in the spring of 1991, with "expertise in managing the financial recoveries of depressed hotel properties." The first move made was lowering nightly rates by $15 to $20 for market competitiveness. Three years later, the Midway Motor Lodge rebranded as the Quality Hotel City Centre.
Mayor Perron and private developers started putting forward ideas for the site's redevelopment. A convention center, an office complex, a band shell, and a health and fitness complex all were discussed.
The city paid $850,000 to acquire the property in December 1998. Tear down cost approximately $145,000 the next summer. The "superblock" was once again ready for renewal. Plans eventually advanced for a greenspace during Mayor Dick Moore's administration.
"(Imagine) what it would have been had the city not purchased it," city economic development manager Brian Gildea said in 2008.