Bid on classic Read posters and support EPL
Decorate your walls with your favorite celebrities, their love of libraries and reading with our collection of vintage read posters.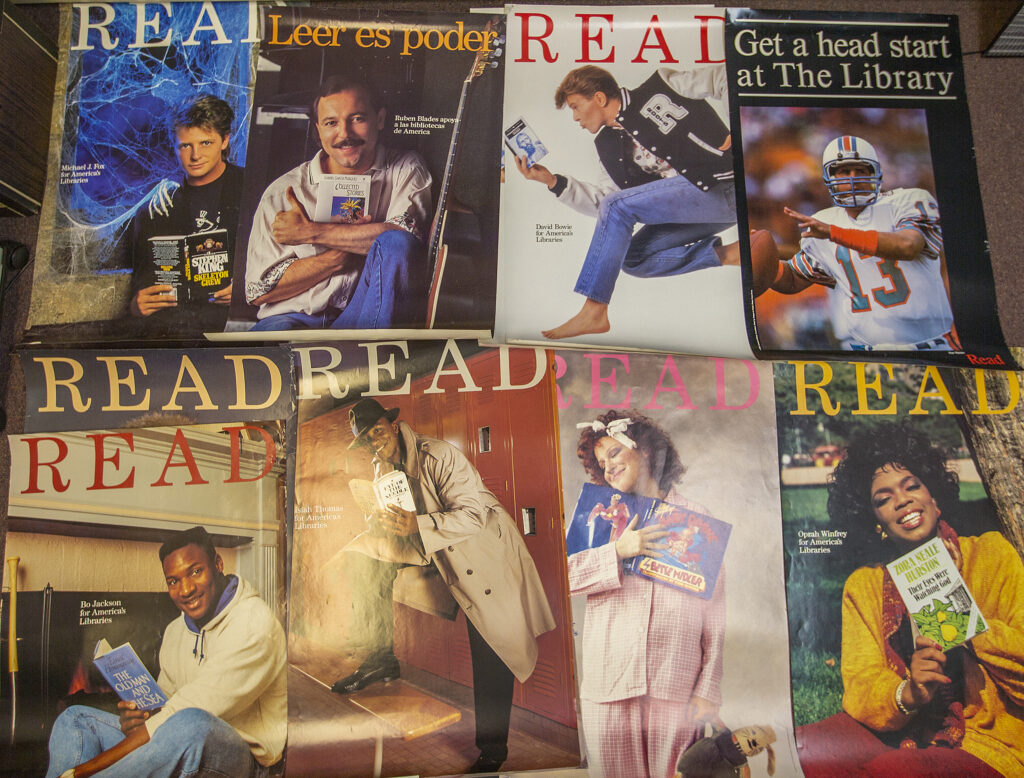 These posters were as ubiquitous in the '90s as 'got milk?' campaign and acid-washed jeans.
These posters have been used and loved at Elkhart Public Library but are now ready to find new homes. They may show some wear but these are truly in good condition for their age, just like the celebrities depicted on them.
There's Oprah, David Bowie, Sting, R.E.M. and sports figures like Bo Jackson and Isiah Thomas.
Bid on your favorites and bid often because all proceeds from the auctions will go back to funding more great library programming in the future.
All auctions and deliveries of posters should be processed in time for holiday gifting.
Links to the auctions are below: