Blast off into Summer Reading with astronaut Leland Melvin
From the football field to the International Space Station, Melvin's story is sure to inspire
Leland Melvin is more than an astronaut and former football player.
This year's summer reading kickoff speaker is a scientist, a photographer, an explorer, and an educator. He will tell his story on May 15 from the Lerner Theatre stage to more than 3,000 upper elementary students.
While he may recognizable for viral NASA portrait, taken with his dogs Scout and Jake, he is more well-known as the only person to both fly in space and be drafted into the NFL. His story is the embodiment of the great American characteristics of hard work, perseverance, and excellence.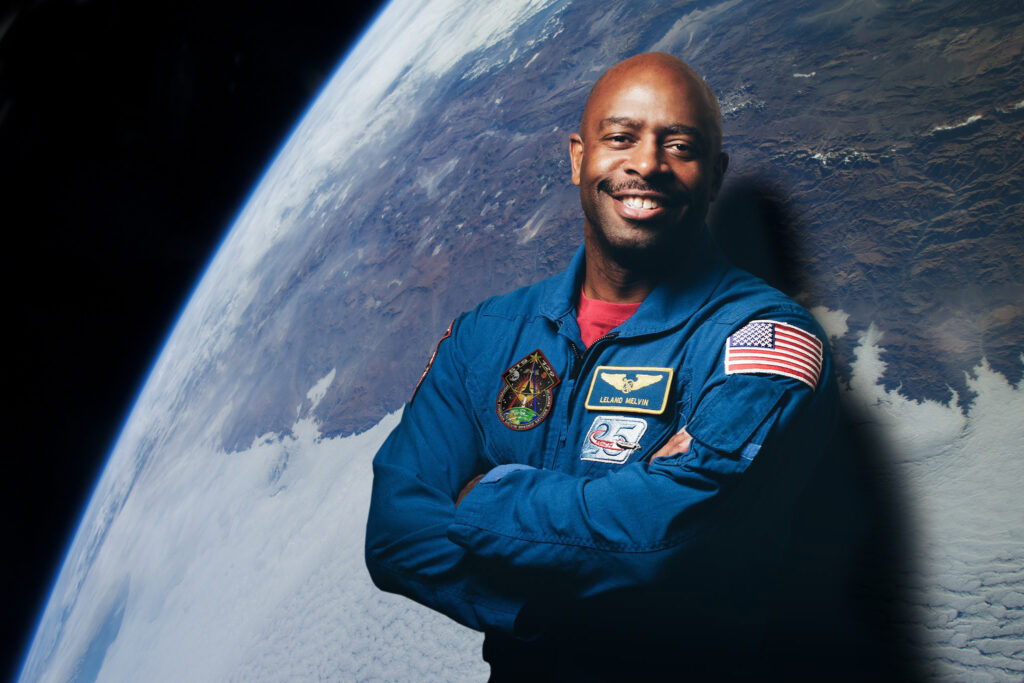 Melvin was a student-athlete at the University of Richmond, where he played wide receiver. He was good enough to catch the attention of NFL teams and was drafted by the Detroit Lions in 1986.
Hamstring injuries derailed his football dreams, but he returned to graduate school and eventually landed a job with NASA.
In 1998, he was accepted into astronaut training. Another freak injury put his career in jeopardy again, but he eventually recovered and was able to be cleared for space shuttle travel. He participated in two trips to the International Space Station aboard the shuttle Atlantis, and in total, he's logged nearly 25 days in space.
His story will help students get excited about careers in STEM – science, technology, engineering and mathematics – and inspire them to find their own story in the stars.