Free legal advice returns to EPL
When legal troubles crop up, it's nice to know a good lawyer, but good lawyers aren't always affordable.
That's where the Volunteer Lawyer Network comes in.
From 1 to 4 p.m. Wednesday, June 5, lawyers from the VLN will be at the downtown library to answer legal questions on a variety of topics.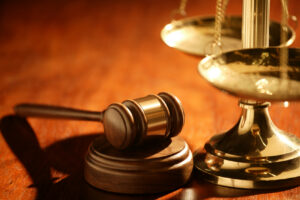 According to Mark Torma, executive director for VLN, the lawyers that participate will be able to answer questions on a variety of law topics and people will be paired with a lawyer that practices in the area that the question pertains to.
"We get lawyers to provide pro bono legal services," he said.
"Our Ask A Lawyer range of questions can be wide, we answer a lot of family law questions, wills and trusts, landlord-tenants, debt and bankruptcy."
Torma said that 10 to 12 lawyers will be available and the public will be allowed up to 30 minutes of free legal advice.
"We can help a lot of people over the course of a session," Torma said.
He said that the participating lawyers are not allowed to offer themselves to take up cases from the clients, but if a client wishes, they may ask the lawyer for contact information to inquire about hiring the attorney for pay.
If they like talking to this attorney, they are free to retain the attorney if they want, for a fee," he said. "The attorney-client relationship does not continue beyond the half hour."
Torma added that the library is a great place to host the event because of its comfortable setting.
"The library is such a recognizable public institution and it's a place where people go to feel comfortable and to get legal answers, it makes sense to a lot of people," he said.