Gibson makes old-fashioned Griswold Christmas possible
When Jordan Friesen and his co-workers came to the Elkhart Public Library for a meeting about insurance benefits, they didn't expect to find themselves connected to the holiday shenanigans that became Elkhart Public Library's festive "Christmas Vacation" experience.
"For us, we do insurance, which isn't always the most fun thing. So giving us something that is fun to put our name on is a win," says Friesen, a client executive for Gibson Insurance.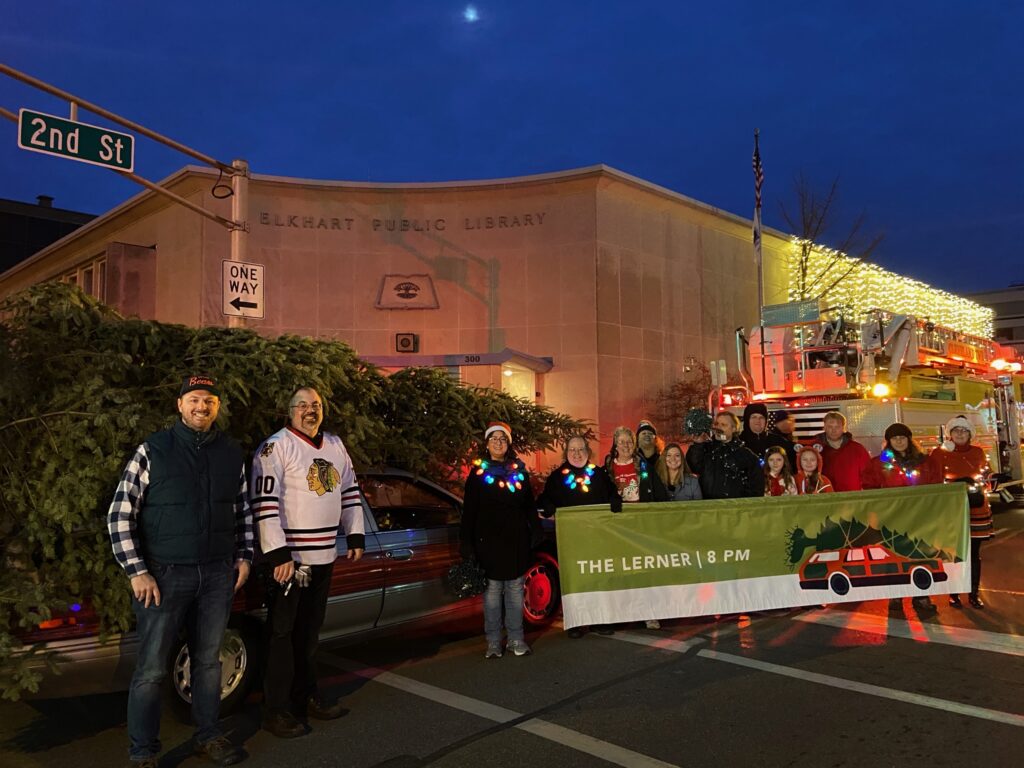 "We obviously love working with all of our clients, but we especially love working together with our clients to make things happen for our communities," he says.
Part of Gibson's mission, in addition to protecting clients' assets, is giving back through its community social investment, according to Becky Beckman, director of marketing for Gibson.
Sponsoring EPL's Winterfest celebration and showing of "Christmas Vacation" at The Lerner fit right in with that vision.
"It's just great, it's a lot of positivity that the library brings to a city with all of their services," Friesen says. "And to bring families together, it's wonderful."
Gibson has worked with EPL for two years to provide health insurance and benefits for EPL employees. Through that process, Friesen says that he's seen EPL employees making a difference.
"We work with a lot of great companies, but the library stands out as an organization that is dedicated to their employees and to making the community as a whole better for everyone," Friesen says.
Gibson supports nearly 200 not-for-profits throughout Indiana and Michigan, according to Beckman.
As for the event itself, Friesen says "Christmas Vacation" is one of his personal favorite holiday movies.
"It's one of the few holiday movies that I make sure I watch every year," says Friesen. He contemplated appearing as Cousin Eddie during the movie event, but ultimately decided against it. "Maybe the person that's working on everyone's insurance being seen as Cousin Eddie wouldn't be the best thing."
He and his coworkers that came had a great time, even without the costumes, he says.
"I was blown away by the theatrical enhancements and the funny prizes beforehand during trivia," Friesen says. "It was a great event."
For Friesen and his Gibson coworkers, collaborating with the library has been an easy process.
"It's been a pleasure. The library takes such a designated approach to how they can do better for their employees and it's always a pleasure to work with organizations like that," Friesen says. "It makes it easier in that sense."