Great American Read kicks off: Vote for your favorites
By Jeanne Glanders, Popular Materials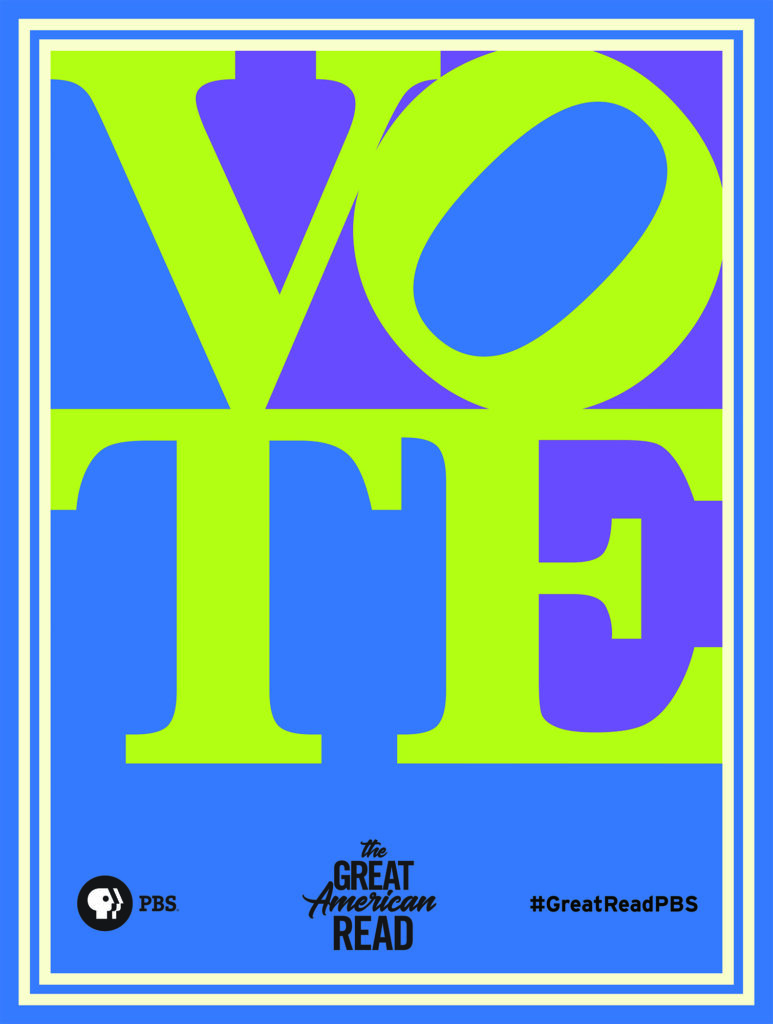 What's the best book you've ever read? PBS's eight part series The Great American Read will attempt to answer that question. And you have a say! They have put together a list of 100 of America's best loved novels that span the depth and breadth the human experience and you can vote for your favorite. I have two favorites on the list and interestingly enough they both are about the end of the world. Whether you love romance or science fiction, fantasy or horror everyone will have a favorite on the list.
I love these types of list because I can use this list to read something completely different than my usual genre. Did I say read? I meant listen. I consistently read (mostly ebooks) in my favorite genre (romance) but listen to a variety of genres and books. It's an easy way for me to try new things and I know, if I switch back to the radio in the middle of the book, the book isn't for me. EPL has a list of the many ways you can read and listen to the novels on the list.
Click here to vote for your favorite here
And tell us who you voted for in the comments or suggest a book that you think should have made the list. I voted for "The Stand" by Stephen King and "Swan Song" by Robert McCammon. I read over 250 books per year and I can still remember the visceral reaction I had to both books. I was very surprised to see "Swan Song" on the list because few horror writers besides King and Koontz are as well known. The Lord of the Rings gets an honorable mention or bronze medal from me. All totaled I have read 25 books on the list, not bad but a little weak for a librarian. I'll have to work on that this fall, how about you?
Our weekly display will feature the five themes outlined by PBS:
"Who Am I?"
"Heroes"
"Villains and Monsters"
"What We Do For Love"
"Other Worlds"
"Grand Finale"
You can find all of these titles at Elkhart Public Library. Many are available in various formats; print, audio, ebook, and eaudio. To find a complete listing of titles and formats available at EPL, please visit our online catalog by clicking here.