How You Can Get Schoolwork Help At Elkhart Public Library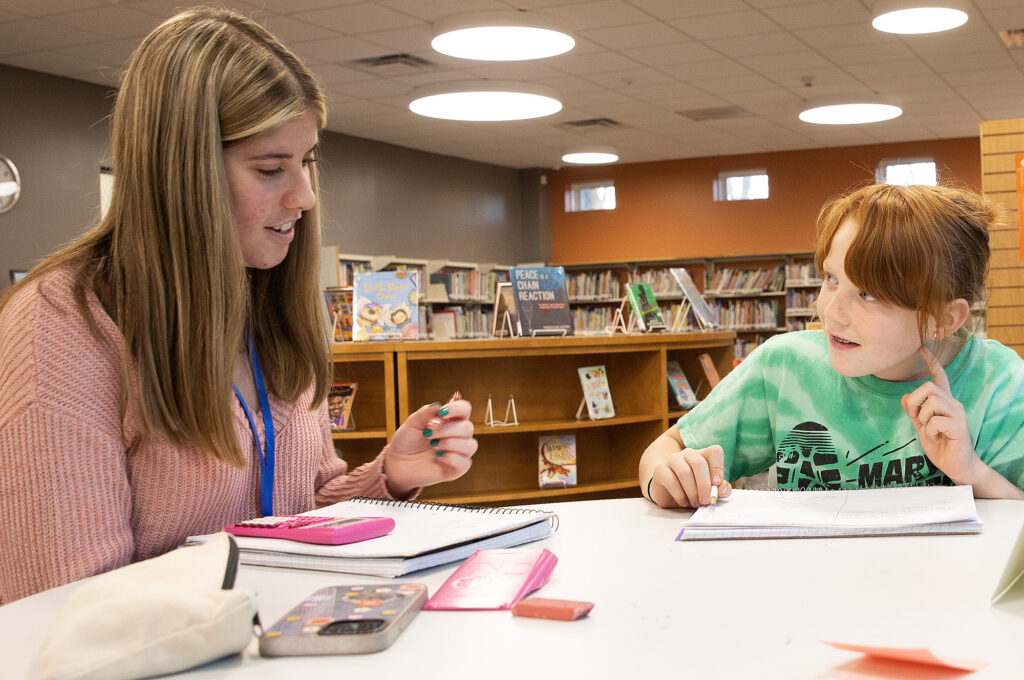 At the Elkhart Public Library, we believe that learning is a lifelong process. Part of our vision is to help students reach their full potential by providing free resources to aid in their schoolwork.
Whether you're practicing a language, studying for an exam, or need extra help, we have plenty of resources to feed your brain. Here are the ways you can get schoolwork help — for free— at Elkhart Public Library.
Get schoolwork tutoring through Homework Help
After-school tutoring is available through Homework Help at Elkhart Public Library. During the school year, National Honor Society students from local high schools are available to help you with any homework assignments in any school subject. Just bring your assignments, materials, books, and supplies needed to complete your assignments or projects. Head over to your local branch after school, but keep in mind that tutors are available on a first-come, first-served basis.
Homework Help is available from 4:30 to 6:30 p.m. when school is in session, on this schedule and runs through mid-May:
Mondays – Downtown
Tuesdays – Dunlap
Thursdays – Cleveland
Thursdays – Osolo
Brainfuse
Live homework help is available online with the Brainfuse website or app. Whether you need online tutoring, help with writing, or a private, virtual study room to work with friends, all of that and more is available through Brainfuse. Brainfuse's live tutors are available from 10 a.m. to 10 p.m., every single day. For less pressing inquiries, you also have the option to submit questions at any time and will get a response from an expert within 24 hours.
Ecards
As a student in the Elkhart or Concord school system or a participating private school in the library service area, you have access to tons of school help at your fingertips. Your ecard comes with a unique set of numbers that gets you access to lots of library resources and databases through the Digital Library.
You can learn about different countries by using Country Reports, practice your language comprehension and speaking skills with Transparent Language, check out books through Hoopla or Libby/Overdrive, and much more.
Study rooms
At home, you might have distractions like a pet pawing at your door, the sound of the TV, or video games nearby to tempt you. Sometimes, a quiet place with no distractions is the most helpful thing when doing schoolwork. We have on-demand study rooms available on a first-come, first-served basis at our five locations for you to work alone or with a group.
Want to learn more?
If you have a question about your ecard or the help available through the library, reach out to a librarian.