Lalo Cura saxophonist returns to his roots for Friday concert
Growing up as the son of pastors in Elkhart, Sam Que didn't hear a wide variety of music.
"I listened to church music," he says with a laugh.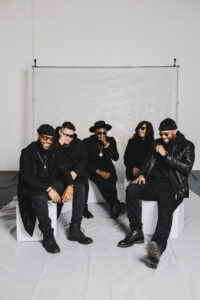 And while the rich sounds and vocals resonated with him, it didn't pique his curiosity about music.
After picking up the saxophone in fourth grade, his dad asked him to play at the church.
"I didn't really want to, but he gave me $5," Sam says.
In high school he joined the marching band, but after the marching season came jazz band. The band director needed a tenor saxophone player and Sam obliged but wasn't familiar with jazz music.
"Someone told me 'go to the public library and you can check out jazz CDs,'" he says. "So I went, I signed up for a library card and I checked out a bunch of smooth jazz and pop saxophone CDs."
After being told those weren't jazz in the traditional sense, he returned to the library and discovered Billie Holiday, Count Basie, and, most importantly, Joshua Redman and James Carter. Sam describes the latter two as his "idols."
"That's what catapulted me to want to learn to play jazz," he says.
Sam will return to where it all started for him Friday as his current band, Lalo Cura takes the stage at 7 p.m. for the next Curbside Concert.
"It's exciting for me, I live in Fort Wayne now, so anytime I get to play back home is special," Sam says. "Our band right now, we feel like we're really, really good where we're at."
Currently, Sam is working at Sweetwater in Fort Wayne and eyeing transitioning to music full-time in the near future. After working with a variety of local bands including The Dean's List, Kansas Bible Company, After Hours, and more, he's enjoyed working with more acts.
"I've been working with a whole lot of people, that's what saxophone players do because everyone likes saxophone," he says.
Friday's show with Lalo Cura though will be a chance to bring it all back home.
"(The library) has been a special place for me," Sam says. "It's really cool to revisit that and bring it back to where it started for me."