Library trustees offer important qualities to serve community
Elkhart Public Library doesn't run itself. Respected community members volunteer their time to serve on the Board of Library Trustees.
And these seven qualified individuals reflect the diverse communities served by EPL.
Did you know …
• The board's work history is widely varied: classroom teacher, nurse, chief financial officer, lawyer, civil engineer, and – most importantly – moms and dads; 
• One board member's father was a local pastor, two board members were previously elected to public office, and one served as president of a statewide association of business managers; 
• All board members have current volunteer involvement with community groups outside the library, promoting the local arts, serving our children through schools and youth programs, and membership with service clubs;
• The board carefully comprises representation of all five of the library locations and all three of the townships served; and
• The board members are selected by local elected officials, such as local school boards and the Elkhart County Council and Board of Commissioners.
These community-minded volunteers serving on the EPL board have close connections to our community. They serve the population of 96,000 in our district with thoughtful care and responsibility to the taxpayers.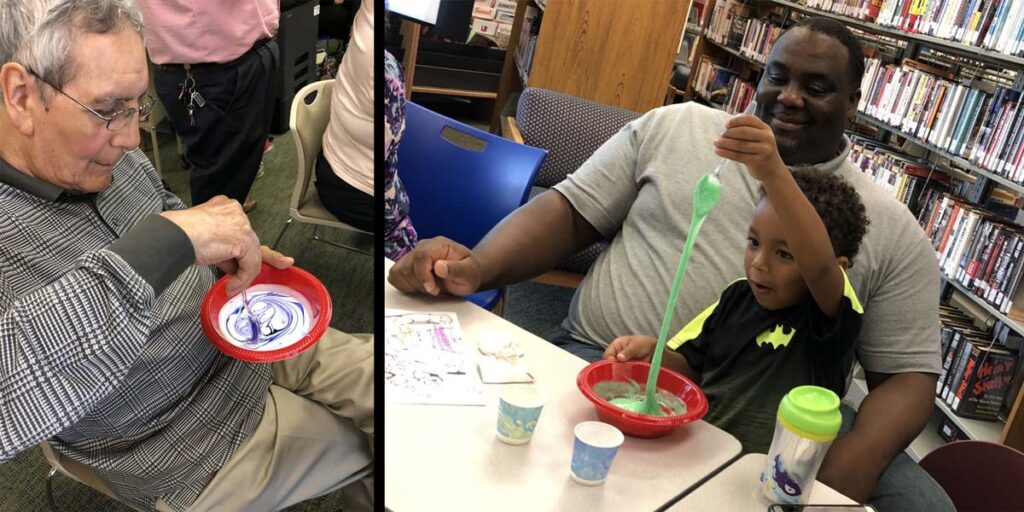 Learn more about your library trustees:
Jim Rieckhoff – Attorney and trust banker, veteran, elected to four terms as Elkhart Superior Court 5 judge, president of Elkhart Police Merit Commission, Elkhart Rotary Club member, avid supporter of local arts and culture
Jeri Stahr – Retired Elkhart Community Schools elementary teacher, supervisor of student teachers for IUSB, elected for 28 years of service on the Elkhart School Board, Four Arts Club board of directors, active involvement at First Congregational United Church of Christ and the Elkhart Homeless Coalition
Laura Steffen – Experience teaching at elementary and middle school levels in South Bend and Middlebury, master's degree in educational leadership, Academic Super Bowl coach and officer in Pinewood Elementary PTO 
Jennifer Nielsen Mulvaney – Nurse, active supporter of public schools and libraries
Janet Gruwell – Retired business manager for Concord Community Schools, coordinator of Concord's Title IX civil rights compliance, former president of Indiana Association of School Business Officials
Cynthia Dunlop – A civil engineer with work experience at Dow Chemical and Skyline Corp., a fundraising chair for Riley Children's Hospital, active volunteer participation with Lifeline and Meals on Wheels, and past board leadership positions with CAPS, Marian High School and Tri Kappa.
Yuliana Rivera Arce – An accountant with work experience including Crowe Horwath, Biomet and Intercambio Express, enjoys outdoor activities and volunteering, provides tax and small business consulting services throughout community