Meet a Librarian: Vonda Litwiller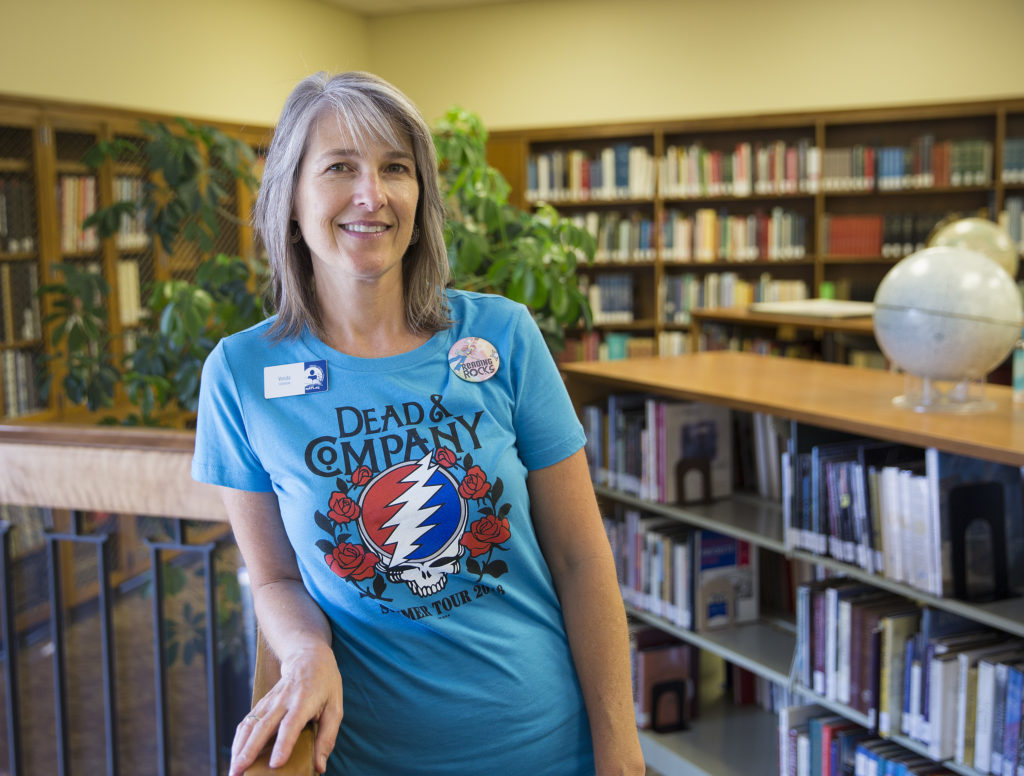 Looking to make her lifelong love of books into a career, Vonda Litwiller pivoted from a career as a nutritionist into librarian 13 years ago.
Now in her fifth year at EPL, Litwiller works as a reference librarian on the second floor. She oversees interlibrary loan, assists patrons by offering answers while working the reference desk and curates the art, photography, sports and music portion of the reference collection.
"I really like my job," she says. "I really like my co-workers. I like the atmosphere of being surrounded by people who love learning and books."
According to Litwiller, reference duties include researching books to be added to the collection, as well as checking out potential new online services to offer patrons.
"We are always looking for what the next 'thing' is," she says.
For Litwiller, her love of libraries goes back to her childhood, when she says she would curl up in her bed and read for hours.
She even says she would make library papers and "check out" her books to her friends.
"I like everything about books and the people who use them," Litwiller says.
In addition to loving her work, Litwiller remains a prolific reader. She says she can read up to four or five books a month, plus listening to an audiobook on her way to and from work.
"I have a fiction, a nonfiction and an audiobook going at the same time," she said.
When she isn't reading or working, Litwiller and her husband, Ref, can be found camping in their Volkswagen Westfalia, attending concerts, or spending time with her sons, Ethan and Zefram.