Overdrive Simplified: Meet Libby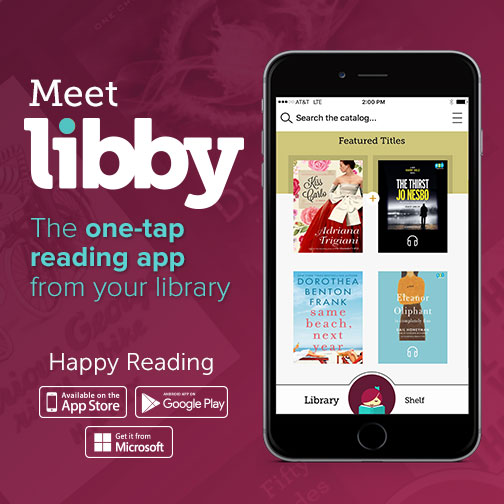 Prolific readers can find their next ebook or audiobook on Libby.
Libby, a newer version of the Overdrive app, allows a more user-friendly approach to get patrons reading quicker than ever.
Simply download the Libby app on your device or access it through the library website and enter your card information and that is it. The app will save the login information so that it should only need to be entered once.
Kindle users can click the "borrow to Kindle" option when checking a book out as well.
Libby users can borrow up to three items at once, but unlike other apps that limit borrows on a monthly basis, borrowers can return an item early and check out a new item, according to librarian Katrina Maust.
"And it works anywhere in the world," she said.
The unlimited borrowing is big for very prolific readers according to Maust.
"There's no waiting until the end of the month," Maust said. "There's unlimited swap outs."
She said that the app offers many of the newest and bestselling books and authors.
"Libby has the stuff you want to read," she said.
Maust said that if a borrower is looking for something that isn't available on there, to contact a librarian and they will buy it.
"We love being able to buy items for patrons," Maust said.