Paranormal group to share tales, lead investigation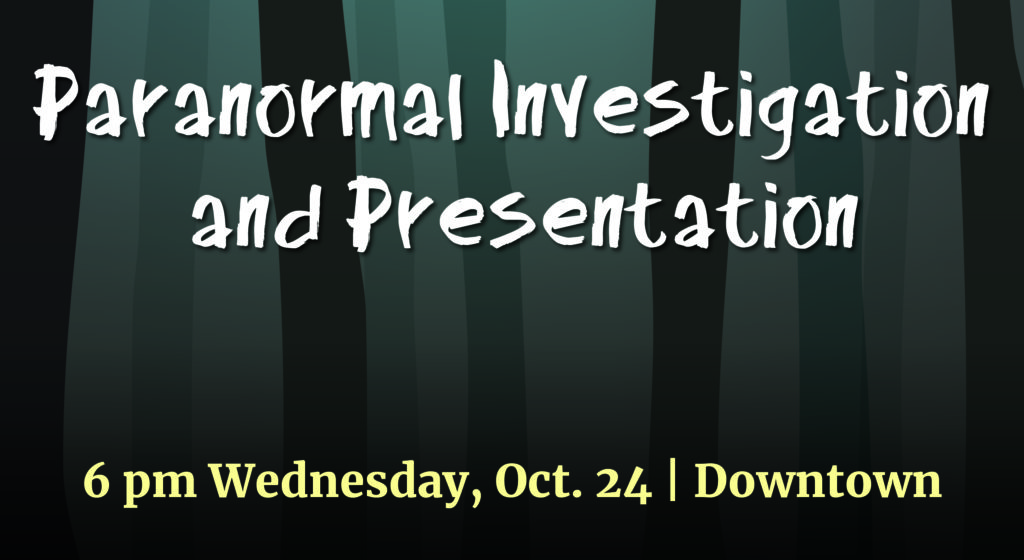 A paranormal investigation team will lead a paranormal investigation inside the library, as well as share stories of chasing Sasquatch, Dogmen and other unexplained phenomenon during a special program for Halloween.
From 6 to 7 p.m. on Wednesday, Oct. 24, members of the BSR Paranormal group, which has Elkhart and Fort Wayne chapters, will lead a paranormal investigation at the downtown location.
They will present some information about what the group does and how it investigates the paranormal while they lead a search for anything paranormal in the library after hours.
According to group founder Jennifer Jacobs, the group travels around the region exploring reports of hauntings and creatures such as Sasquatch, Mothman and Dogman, among others.
< < Click Here to See All of the Library's Halloween Activities > >
"We investigate all aspects of the paranormal," she said. "We're going to discuss the history of Halloween and we'll go over our experiences and others' experiences," said Jacobs
She said she will share tales of time she was attacked by "something" at the Ohio State Reformatory Prison and stories from a ghost hunt at the Waverly Hills Sanatorium.
Following the presentation, the group will answer questions. She said patrons can expect to learn what happens at an investigation; how they do it and that it's all right if they have a paranormal encounter of their own.
"They are not alone if they have experienced anything," Jacobs said.