Self-checkout now available at EPL
The Elkhart Public Library is proud to now offer self-checkout at all locations throughout the system.
Self-checkout is an easy way to skip the line, unlock your items, if need be and get on your way. The new system will easily scan multiple items at once and allow for credit and debit card payment of fees and fines.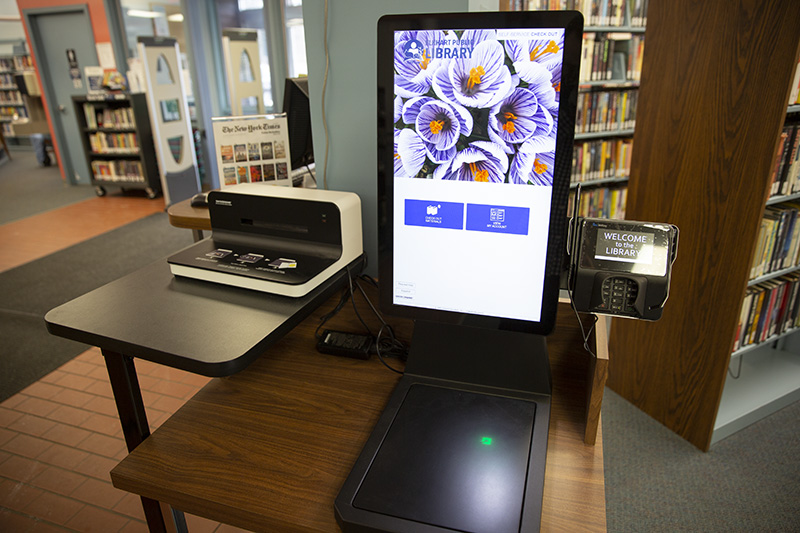 Scan your library card underneath the touchscreen.
Type in your PIN using the onscreen keyboard.
Follow the instructions on the screen.
To check out books and audio books, place several items at once on the reader pad as shown in the picture to the right. Check the screen to make sure they have been checked out. Remove those items. Continue to place batches of items on the reader pad until all have been successfully checked out.
If you have DVDs or music CDs to check out, you'll need to use the Media Case Controller. Put one DVD or music CD at a time in the slot on the front. The item's tag will be deactivated and the item checked out. Remove the item and insert the next item. Keep an eye on the screen to make sure the items are successfully being checked out. If you check out DVDS or music CDs on the reader pad, they will NOT be unlocked.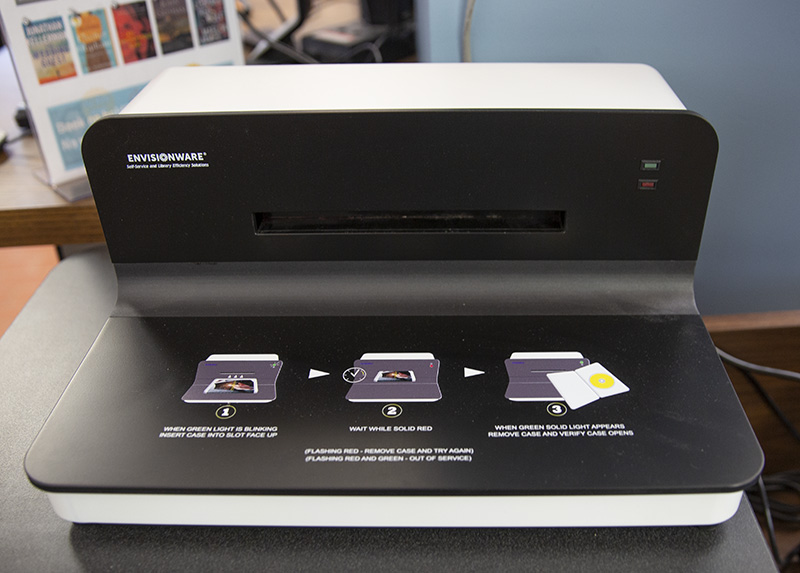 You may choose to print your receipt or have it sent to your email.
See the Frequently Asked Questions on the right hand side for more information or ask EPL staff.