Things to do for Halloween in Elkhart
Halloween is a fun time for everyone and, whether you're looking for wholesome family fun or something a little scarier, we have you covered.
Elkhart Public Library is hosting events that are sure to please everyone. From movies to activities and even an author visit, you're sure to find something at EPL.
We've also included some other local events for your convenience.
Saturday, Oct. 15
The 10th Annual Island Park Trunk or Treat presented by Elkhart Parks and Recreation will be from noon to 2 p.m.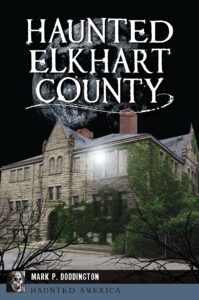 Thursday, Oct. 20
"Haunted Elkhart County" author Mark Doddington signs books Downtown at 5 p.m. Doddington works at the Ruthmere Museum and wrote a book about haunted places and the spooky stories of Elkhart County.
Saturday, Oct. 22
Paint a pumpkin at Cleveland between noon and 2 p.m. while supplies last.
The Michiana Food Free Trunk or Treat is at Shanklin Park in Goshen from 5 to 7 p.m.
Wednesday, Oct. 26
Cleveland is hosting a special Halloween Storytime Party at 11 a.m. Come in costume!
Thursday, Oct. 27
Free showing of the movie "Trick-or-Treat Scooby-Doo" at 4:30 p.m. Downtown. Rated G, run time 1 hour, 12 minutes.
Free showing of the movie "Nope" at 7 p.m. Downtown. Rated R, run time 2 hours, 10 minutes.
Friday, Oct. 28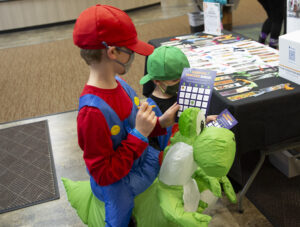 Clued-in Murder Mystery Scavenger Hunt at 6 p.m. at Dunlap. Teens are welcome at an after-hours game of Clue that comes off the board and into the whole library. Find out who, where and what! Register at the link.
Monday, Oct. 31
The annual Halloween Parade for little ones not yet in school is at 10 a.m. Downtown. The event features activities and ends with a parade of costumed little ones around the library to collect candy.
The Halloween Party at 4 p.m. Downtown is for kids of all ages and includes games, fun and candy!
Elkhart city trick-or-treat hours are 6 to 8 p.m.