Things to do in Elkhart during Spring Break
Spring Break is here and EPL has lots to do to ensure no one gets bored.
If the Indiana weather doesn't cooperate, the library provides a place to come, hang out, pick up books, or just enjoy some fun.
Here is what is happening at the library during Spring Break.
Storytimes
Each location hosts a Storytime aimed at youngsters. These are interactive times for stories, play, songs and more. Find all of our Storytimes here. During Spring Break, we try to include activities for older siblings who may attend, too.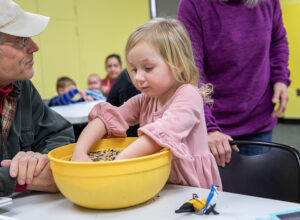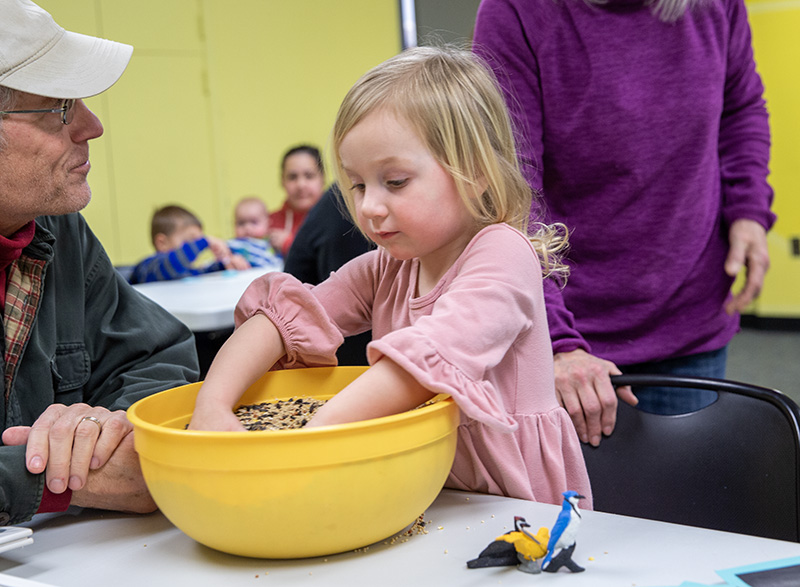 All week
Scavenger Hunt at Osolo – The Osolo Branch is hosting a scavenger hunt during open hours Monday through Friday. Stop in, use the clues to solve it and win a prize.
Spring Break Boredom Busters – Find a different activity every day at Cleveland Branch from 10 a.m. to 4 p.m. Monday is STEM Day, Tuesday is Puzzles Day, Wednesday is Movie Day (1 p.m. showing of "Lyle, Lyle, Crocodile"), Thursday is Craft Day and Friday is Bunnies Scavenger Hunt.
Monday
LEGO Challenge – Downtown hosts its monthly LEGO Challenge at 4:30 p.m. We'll give you something to build, then you share it and we vote on a winner.
Tuesday
Easter Party for Littles – Preschoolers, age 2 to 5 will hunt for eggs and enjoy music, stories and more at the Downtown Library. RSVP on our Facebook page.
Teen Anime Club – Discuss and watch anime, enjoy snacks and more from 4:30 p.m. to 6 p.m. Downtown.
Wednesday
Spring Break Story Break – Enjoy Elephant and Piggie stories and make masks at Osolo.
Free Movie: Lyle, Lyle, Crocodile – Cleveland is serving up free popcorn and a showing of "Lyle, Lyle, Crocodile" at 1 p.m. RSVP on our Facebook page.
Thursday
Books and Boots – This unique book discussion meets at Ox Bow County Park to discuss "The Wild Robot Escapes" at 1 p.m. In case of inclement weather, we will meet at Dunlap. Reading the book is not required.
Osolo LEGO Club – The newest LEGO build is at 3:30 p.m. at Osolo. Take our challenge and share it with the group.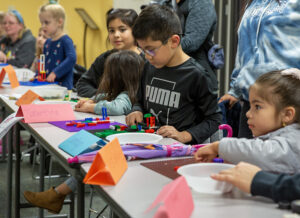 Easter Egg Hunt Party – Kids of all ages will enjoy a stagger-start egg hunt by age group at 4 p.m. Downtown. Everyone goes home with a goodie bag. RSVP on our Facebook page.
Osolo Family BINGO – Bring the family and play BINGO with a twist at Osolo at 6:30 p.m. You could take home a prize.
Friday
Peeps Diorama Contest – During open hours at Cleveland, use Peeps and our materials to make a diorama of a favorite scene from a book, or anything. Entries will be displayed for voting April 10-April 20, with winners announced April 21.