Backpack through space with new library item
An out-of-this-world kit is available for check out at the Downtown library starting this week.
Two NASA Space Explorers Backpack enter circulation from the downtown location Friday, Aug. 9.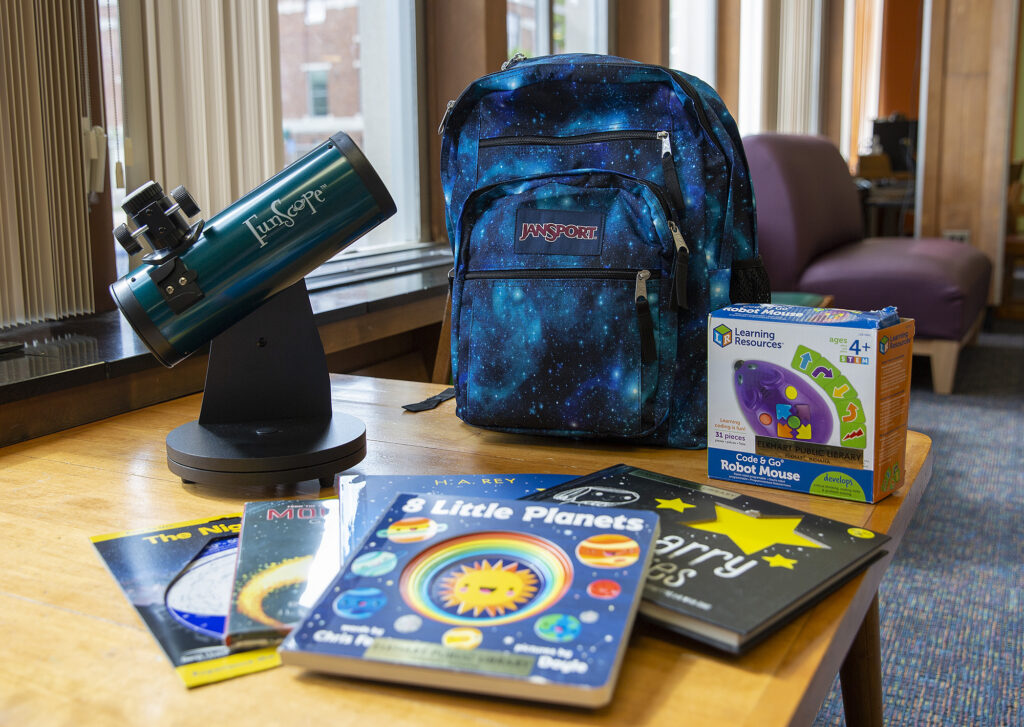 The backpacks contain items for studying and learning more about space, including books, a telescope, a coding game, constellations and moon resources and more.
The Explorers backpack will be great for studying space or those that just want to look at the night sky.
The backpacks may only be checked out from the downtown library and must be checked out using an adult library card. There is a user agreement that must be signed as items will be shown upon check out and return.
NASA Space Explorer Backpacks were made available to the library through the ongoing NASA @ My Library grant that EPL received in 2017.
The backpacks can be placed on hold. For more information, ask about them at the children's desk or by calling 574-522-2223.