How To Stream Movies, Music And Ebooks For Free With Your Library Card
How much do you spend on subscription services a month? You may spend even more than you think you do.
Lucky for you, gone are the days when library cards are only useful for checking out books. Though the ability to check out books for free is still an amazing perk, the benefits of having a library card go beyond that. With your Elkhart Public Library card, you can stream movies, music and ebooks easily — for free!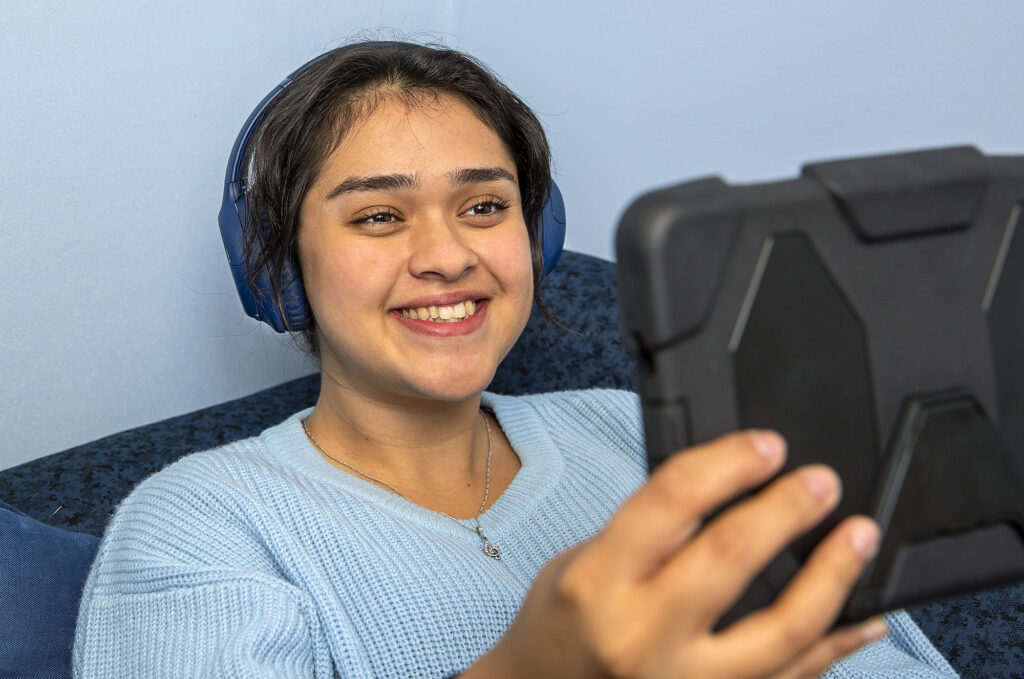 "As times have changed, public libraries have worked to keep up with people's wants and needs," Elkhart librarian Brett Hamilton says. "Giving people the ability to stream content digitally is part of that. We love making information and entertainment accessible to everyone."
How to stream movies and music
Hoopla is a digital media service you have access to with your library card. With Hoopla, you get access to audiobooks, ebooks, movies, graphic novels, TV shows, magazines, and music. Yes, it's true — you can listen to the Harry Potter series, blast the Hamilton soundtrack in your car, or binge-watch Married at First Sight to your heart's desire, all for free.
Get access by downloading the Hoopla app to your phone or tablet. Click sign up to create an account. Select Elkhart Public Library when prompted to pick your library and fill in your library card number. It's that easy.
From there, scroll to discover new movies, books, and music, or search for what you like. Then, click borrow on whatever you select. You don't even have to wait to borrow anything you'd like — it's all readily available to you. Hoopla will keep track of what you're streaming and syncs across devices so you never lose your place.
How to stream audiobooks and access ebooks
Your library card gives you multiple ways to stream audiobooks and read ebooks.
With the Libby app, you can get access to eBooks, audiobooks and magazines. What you see on the shelves of the library, you'll very likely find on the Libby app! You can also access eBooks through INSPIRE, a service of the Indiana State Library.
If you have children who are in sixth grade or younger, explore TumbleBooks. With this app, you get access to animated books, read-alongs, graphic novels, National Geographic videos and Spanish-language titles that your children will love.
Just download the apps and fill in your information.
For instructions that are specific to your device, watch our web tutorials.
Get a free Elkhart Public Library card
As you can see, an Elkhart Public Library card unlocks a wide variety of free services for you and your family.
If you're 4 years old or older and live inside the city limits of Elkhart or in Cleveland, Concord or Osolo townships, you're eligible for a free Elkhart Public Library card. You can start the process on the Elkhart Public Library website or by stopping into any of our locations during business hours.