10 things you didn't know about your new library card
Your Elkhart Public Library card gives you access to lots of books, movies and research materials. But it also does so much more. To help you get to know the benefits and perks, here's a Top 10 of our favorites. But don't take our word for it – explore Downtown and our branches, and let us know what you find.
Streaming media: Looking to cut Hulu or Netflix from your budget? Hoopla in our Digital Library has thousands of free shows and movies for you to check out with your library card number. As a bonus, you'll also find music and graphic novels in there.
Live music: Our free Curbside Concerts series puts the best bands on the best roof in downtown Elkhart. We even have a beer garden where you can purchase and enjoy beer, seltzer and wine.
Printing: Out of ink? Printer jammed? No problem, the library has several options. Get your files on paper for easy pick up at a low cost. We also offer scanning and free faxing services.
Family: We fill all your genealogical and local history research needs. Check out these resources, and know you can also access Ancestry.com for free in our buildings.
On the go: Get books, magazines and audiobooks for your tablet or device. We work with libraries statewide to offer a great selection of free downloads for Libby and Overdrive.
Meeting spaces: All library locations offer no-cost meeting rooms you can reserve in advance, and Downtown has conference rooms available on a first-come, first-served basis.
Community: Use your library card to check out free passes to enjoy family trips to Wellfield Botanic Gardens, Ruthmere Museum, and Ox Bow Park.
Access: We offer free Wi-Fi at all locations. You also can work at a computer – ask at the desk to find out more.
Stay informed: Get the info on all the latest new books in your favorite genres with our new NextReads service.
And we help every child read and succeed: From birth, in those formative years, and throughout school, we have your family's young learners covered.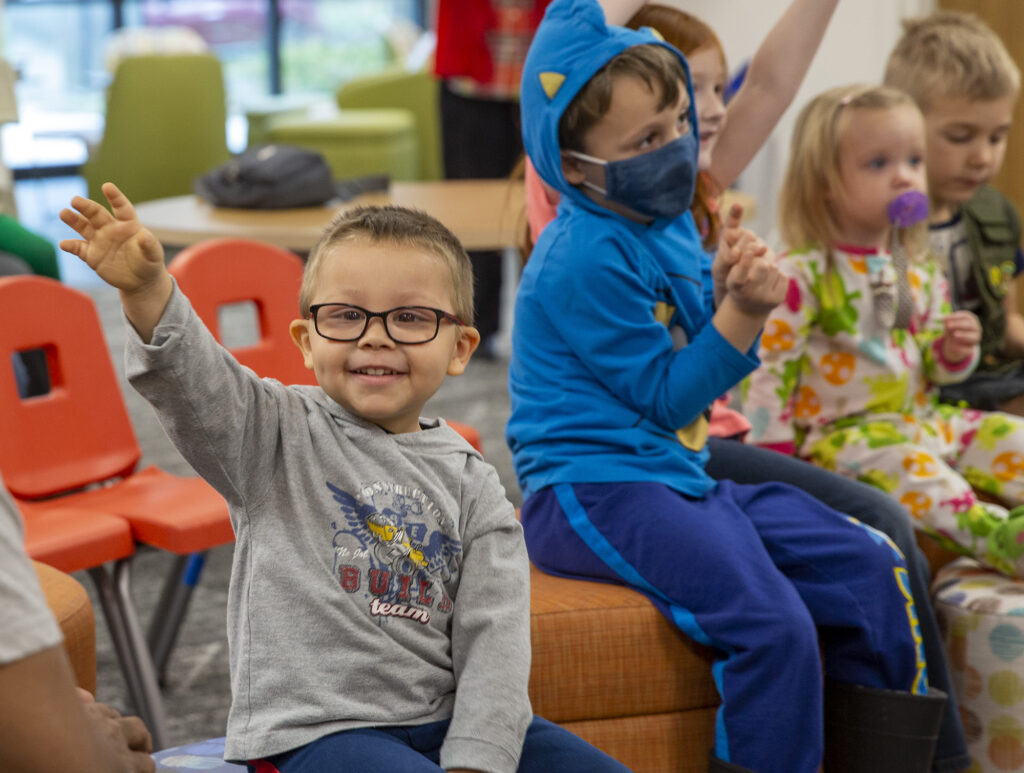 Welcome to Elkhart Public Library. We're glad you're here.