Journey to 1,000 books: A trip to the library
Editor's note: This is the fifth part in a series documenting one parent's approach to 1,000 Books Before Kindergarten.
It's time to check back in on the progress I am making with my daughter, Holly's 1,000 Books Before Kindergarten journey.
I last wrote in January, so I am overdue for an update and I still intend to write a couple more of these so excuse me if I omit where we are in the journey.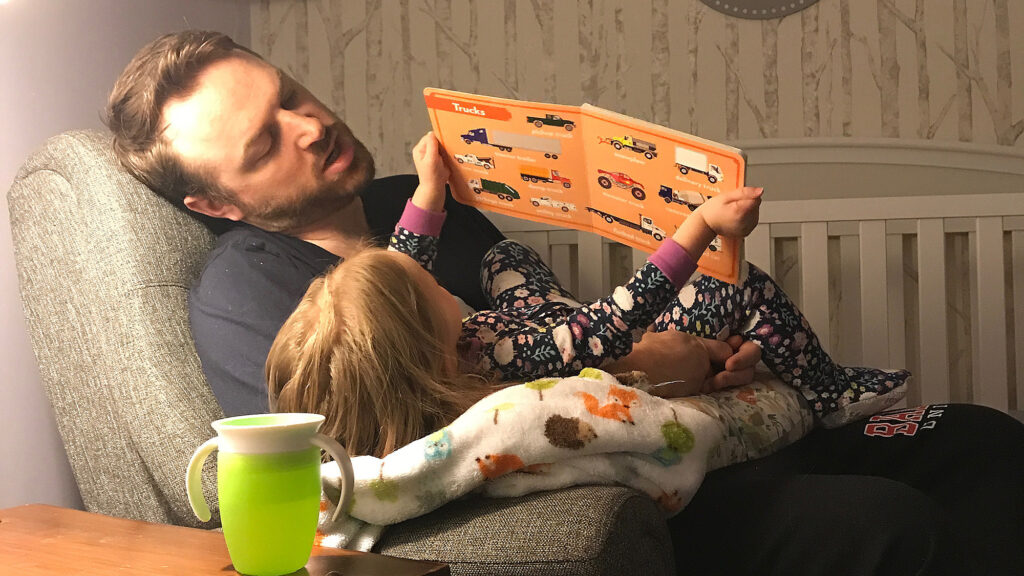 Holly turned two and we really feel like the reading is making a big impact on her development.
She not only recognizes and can identify every letter in the alphabet, but she also knows every number from 1 to 10.
Holly is beginning to sing the alphabet song and she likes to "read" on her own, which is really just her looking at a book and babbling to herself, but with books she's heard so many times she knows certain words, even if she can't read them yet.
Like "Don't Let the Pigeon Drive the Bus" by Mo Willems starts out "Hi, I'm the bus driver" and Holly will open it up and say "Hi, I buh" followed by indistinguishable syllabic sounds.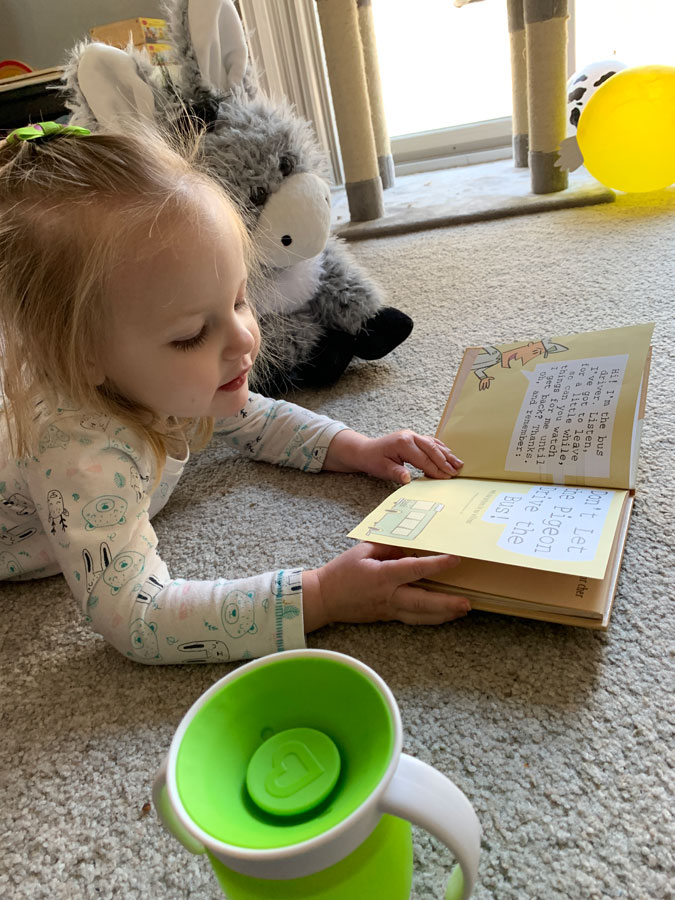 Reading every day has been good, even if our long streak from our last post ended, we've started over again.
We're past 700 books now and we keep checking them out from the library and getting new ones as gifts and more.
One of Holly's current favorites is Chicka Chicka Boom Boom, which was actually the free book we got for passing the halfway to 1,000 books mark.
We brought Holly to the library a couple weeks ago to pick out some new books and letting a 2-year-old run free in the library may have been a questionable decision.
Every book she picked up she wanted to bring home, regardless of what it was about. We did manage to wrangle her in a bit but not before there were eight books she decided she had to have.
Those are: Chicken Soup, Apples, Apples, Apples, Baby Baboon, How to Catch a Gingerbread Man, Cat Says Meow, Cat the Cat Who Is That?, Quick Duck and Llama Destroys the World.
Since Holly loves llamas, "Llama Destroys the World" has quickly become her favorite, with "Chicken Soup" close behind.
The common theme of the trip was "is there an animal on the cover?" If there is, it's a book she instantly wants to read. Especially cats, farm animals and, as mentioned, llamas.
Let us know what you're reading and stay tuned for more about Holly.