Things To Do During Christmas Vacation (Or Just Cold Days)
There's no shortage of things to do around the holidays, so branch out this year and try something new.
Make this the best Christmas vacation yet by taking advantage of activities and resources at the Elkhart Public Library and in the community.
Make some memories during Christmas vacation by adding these activities to your winter bucket list. It'll be snow much fun.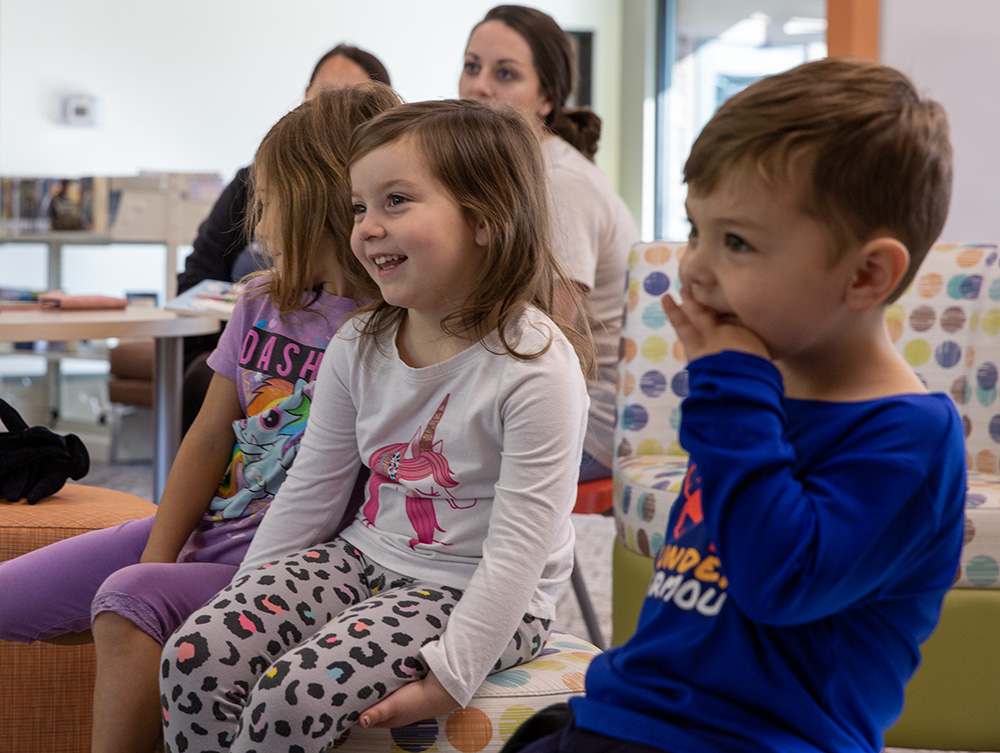 Attend storytimes
When it's too cold to brave the outdoors, come to storytimes at the library. Both you and your little one will enjoy how storytimes bring books to life. They're also a great way to help your child learn to read.
Our storytimes are designed specifically for certain age groups to keep things entertaining, hands-on, and age-appropriate. Don't forget that this socialization time is for both you and your child. Storytimes are fun for everyone!
Participate in the Winter Reading Challenge
While our summer reading program is for kids, our Winter Reading Challenge is for adults. Just track your reading in our Beanstack app, available for free in your device's app store. You'll be able to use the app to submit your book reviews and track your progress.
We know what you're thinking. The answer is yes, there are prizes involved in this challenge! Every book review submitted is an entry for a prize.
Make some hot chocolate, light the fireplace (or pull up a fireplace video on YouTube, we won't judge), bundle up with a blanket, and get lost in a great book. If you need some inspiration for what to read, use our MatchBook service!
Come to our fun programs
Don't fall into the boredom trap during Christmas vacation. There are lots of fun activities to do indoors. We schedule programs with all age ranges in mind. Bring your baby to Baby and Me storytime, your teen to DIY Holiday Ornaments, and the whole family to movie night. Check out our upcoming events to find out what's coming up next. Yule be sorry if you miss out!
Do holiday activities
From ornament making to a Christmas Party with Santa and Mrs. Claus, there's plenty to do in Elkhart and at the library this holiday season. Take advantage of the activities that only come around once a year.
Stream movies and music for free with your library card
Did you know you can do much more than just check out books with your library card? You can use your library card to stream movies and music and read ebooks for free. When the weather outside is frightful, have a movie night at home or play some music and have a dance party.
Ready to get started on your fun winter plans? If you or your child need a library card, you can start the process on the Elkhart Public Library website or by stopping into any of our locations during business hours. Or, learn more about what programming we offer and what you can do with your library card on our website.